GOVERNANCE AND MANAGEMENT
Office Bearers
Chancellor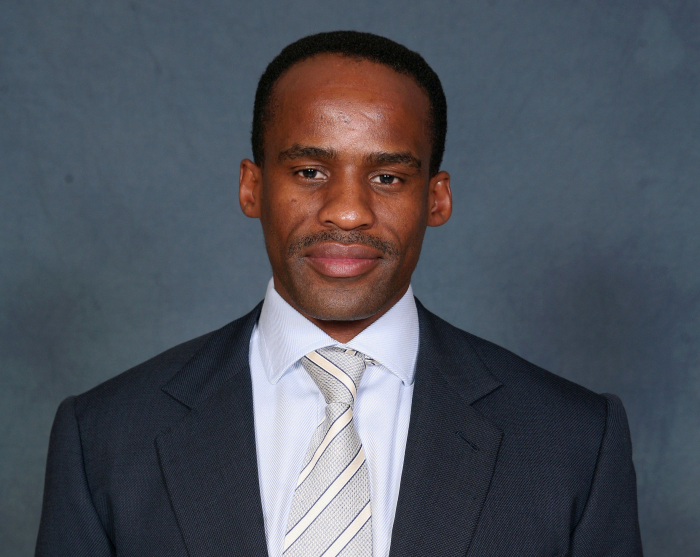 The Chancellor confers all degrees in the name of the North-West University (NWU). His Majesty Kgosi Leruo Molotlegi was appointed as the second Chancellor of the NWU for a five-year term by Council in June 2009 and was reinstated for a second term in 2014.
Kgosi Leruo Tshekedi Molotlegi has been the leader of the 150,000 strong Royal Bafokeng Nation in Phokeng in the North-West Province since 2000.  He is the 36th king of the Bafokeng and the 15th direct descendant in a long lineage of Bafokeng kings.
The monarchy covers 1000 km2, approximately 100 km northwest of Pretoria, and its land contains part of the largest platinum reserve in the world.
Under Kgosi Leruo's leadership, the Royal Bafokeng Supreme Council has embarked on a mission to create a socially, economically and environmentally sustainable community true to its African heritage and traditions.  Education is a major feature of the Bafokeng development plan.  Sports training and development are promoted through the state of the art stadium – the Royal Bafokeng Sports Palace, and the Bafokeng Sports Campus – a high altitude training facility and sports academy that served as base camp for the English squad during the 2010 FIFA World Cup.
Kgosi Leruo graduated from Hilton College in Natal, and holds a degree in Architecture and Urban Planning from the University of Natal. Kgosi Leruo is a fixed wing and rotorcraft pilot who serves as an honorary Colonel in the South African Air Force.
Further information is available on www.bafokeng.com.