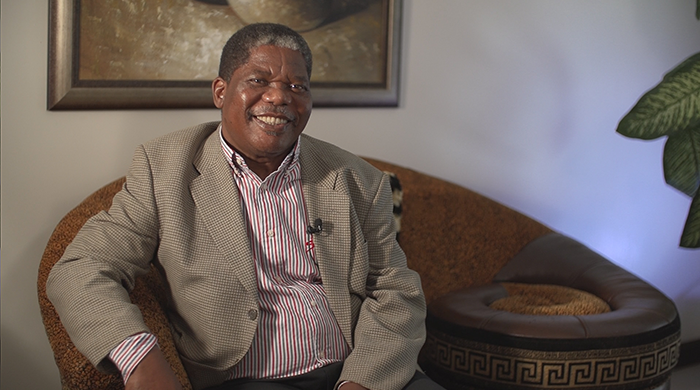 Frans Diale Kgomo has presided over high-profile court cases that have broken new ground in upholding human rights and entrenching constitutional values since becoming Judge President of the Northern Cape.
Kgomo, who was born in Brits in the North-West Province, obtained an LLB degree from the University of Bophuthatswana (UNIBO) in 1985. He was admitted as an advocate in 1986 and practised at the North West Bar from 1986 to 1998. Moving through the ranks in court, he became a court interpreter in 1969, a prosecutor in 1972, district magistrate in 1974, regional magistrate after that and then acting judge and judge in 1998 before being appointed Judge President in 2001.
He gave judgment in landmark equality cases. These include the court case of a judge who fought for the right of her same-sex partner to benefit from her pension pay-out. Kgomo found sections of the enabling legislation unconstitutional and referred the case to the Constitutional Court, where the ruling was confirmed.
While presiding as a judge in the Pretoria High Court, he also made a judgment in another same-sex court case. In this case another judge successfully sought a court order declaring that lesbian couples might adopt children, giving them the same rights as heterosexual couples.
His high-profile cases have earned him international acclaim, one of the most recent and most prominent being the Griekwastad murder case. In 2014, he sentenced a 16-year-old to 20 years in jail after finding him guilty of murdering his family.
Kgomo added his expertise to various law-related associations and bodies.  He was a member of the National Association of Democratic Lawyers from 1988 to 1998 and served as a member of Lawyers for Human Rights for 10 years from 1989 to 1998.
He has a keen interest in sport, especially soccer, rugby and cricket. He regularly plays tennis and pool.