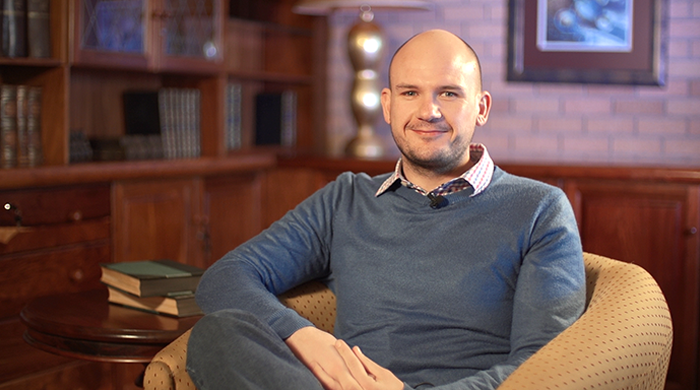 Respected researcher and industrial psychologist Prof Llewellyn van Zyl has a passion for online positive psychological interventions and is taking industrial psychology to the electronic environment, presenting it as an accessible, cost-effective and efficient service.
He is on top of his profession, working as a specialist and consultant, and is currently serving as president of the Society for Industrial and Organisational Psychology of South Africa (SIOPSA).
Van Zyl has a PhD in Industrial Psychology and an MCom degree (cum laude) from the NWU's Vanderbijlpark Campus.
An academic achiever, he won the award for best master's student in 2009 and received honorary colours for academic achievement for both his master's and honours degrees. Van Zyl also received the campus rector's award in 2007 as the best academic performer across all faculties.
He is currently the co-managing director and principal psychologist for Psychai Management consulting, where he specialises in the development and implementation of online e-human potential development strategies and e-interventions.
As a specialist in the field, he has a passion for online positive psychological interventions with an emphasis on strengths-based people development, coaching psychology, happiness at work and e-Health interventions and social media.
Van Zyl has contributed to numerous peer-reviewed journals and books, and has conducted presentations at both national and international conferences. He was section editor for the South African Journal of Industrial Psychology until 2012 when he became co-editor of the journal.
His work as president of SIOPSA puts him at the forefront of managing the implementation of the society's operational plan and he is instrumental in implementing operational initiatives to enhance their service offerings.
He also serves on the editorial board of the Journal of Leadership and Organisational Studies.
Van Zyl is an associate professor in industrial and organisational psychology at the Vanderbijlpark Campus.