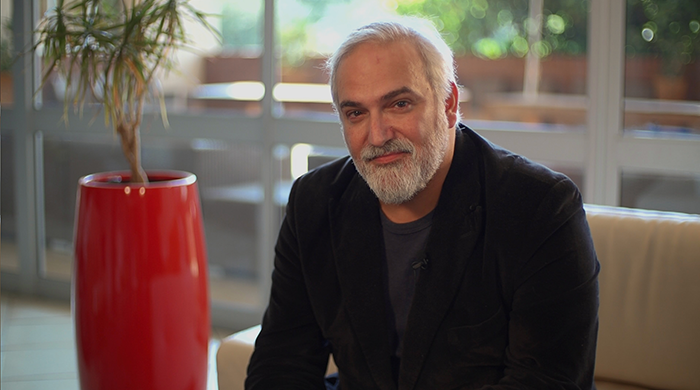 Kobie van Rensburg exchanged a future career in law and international politics for music. Following his dreams, he became a world-renowned tenor, musician, teacher and director. Over the years, he has amassed an impressive catalogue of more than 50 leading roles on the international operatic stage and received various prestigious awards.
He was born in Johannesburg, studied in Potchefstroom and later moved to Germany. Van Rensburg is currently head of Umculo Opera Incubator, an organisation which aims to develop opera as an art form and promote reconciliation. It has produced a number of music productions and educational events in underdeveloped South African communities.
His initial interests in law led to a degree in law and international politics (cum laude) at the former Potchefstroom University for Christian Higher Education in 1992. He continued his studies in the field with an honours degree in International Politics (also cum laude) in 1993 and an LLB degree in 1994.
It was his love for music, however, that won out and has won this acclaimed tenor various accolades. He has also become an expert in 17th and 18th century music and the application of historically informed performance practice. He regularly collaborates with world-famous conductors such as Sir John Eliot Gardiner, James Levine, Nickolaus Harnongcourt and René Jacobs.
Van Rensburg has had a profound impact on local communities through his work with the Umculo Opera Incubator and has presented productions in Ikageng in Potchefstroom during 2010 and 2016. He also regularly presents master classes at various universities in South Africa.
His great international stature as a singer and director manifests with many appointments to committees, boards and councils in various countries, including Austria, Belgium, France and South Africa, among others.
Van Rensburg's excellence in the field has been recognised with four national and 17 international awards. He has received both a Grammy Award for Best Opera Recording and a Gramaphone Record of the Year Award in 2004. He was appointed extraordinary professor at the NWU between 2002 and 2006.