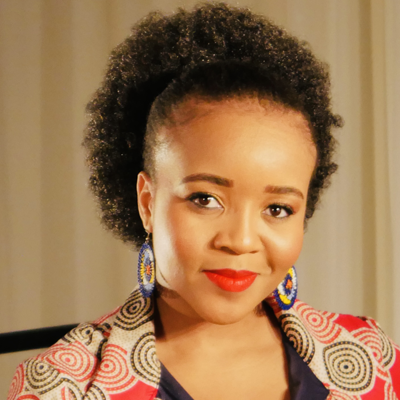 ​
Mercy Malieloa: a voice that is sheer inspiration
In sharing the gift of her magnificent singing voice on national and international stages, Mercy Malieloa is raising the visibility of strong black women in the arts, particularly opera.
This Kroonstad-born soprano has won first prize at major South African vocal competitions, including the 2016 ATKV-Musiqanto National Singing Competition, the 2nd Unisa National Voice Competition and the 2019 SAMRO Overseas Scholarships Competition.
Now she is making her presence felt internationally.
Diligent, hardworking, tenacious and supremely talented, Mercy is completing her first season as a soloist at the North Rhine-Westphalia Opera Studio in Dortmund, Germany.
This follows her success in a string of international competitions. Mercy was a finalist in the 2018 Opera Crown Tbilisi International Voice Competition in Georgia and a semi-finalist in the International Stanislaw Moniuszko Voice Competition in Warsaw. She also won fourth prize at the Mirjam Helin International Voice Competition in Helsinki and third prize at the VII Galina Vishnevskaya International Singers Competition in Moscow.
Mercy also stands out for her academic excellence in music. She has a BA in Music and Society from the NWU's School of Music and Conservatory, and graduated cum laude with a Master of Performance degree from the Cologne University of Music in 2020.
Mercy Malieloa: 'n stem wat louter inspirasie is
Terwyl sy die gawe van haar ongelooflike sangstem op nasionale en internasionale verhoë deel, maak Mercy Malieloa seker dat sy die sigbaarheid van sterk swart vroue in die kunste – veral opera – verhoog.
Hierdie sopraan, wat in Kroonstad gebore is, het eerste pryse by groot Suid-Afrikaanse sangkompetisies gewen, insluitende die 2016 ATKV Musiqanto Nasionale Sangkompetisie, die tweede Unisa Nasionale Sangkompetisie, en die 2019 SAMRO Overseas Scholarships-kompetisie.
Nou laat sy haar op internasionale verhoë geld.
Mercy is toegewyd, hardwerkend, vasberade en uiters talentvol, en is tans besig om haar eerste seisoen as solis by die Opern Studio NRW (Nordrhein-Westfalen) in Dortmund, Duitsland te voltooi.
Dit volg op haar sukses in 'n string internasionale kompetisies. Mercy was 'n finalis in die 2018 Opera Crown –Tbilisi- internasionale sangkompetisie in Georgia, en 'n semifinalis in die International Stanisław Moniuszko-sangkompetisie in Warskou. Sy het ook die vierde prys by die Mirjam Helin- internasionale sangkompetisie in Helsinki, en die derde prys by die VII Galina Vishnevskaya- internasionale sangkompetisie in Moskou gewen.
Mercy is ook bekend vir haar akademiese uitnemendheid in musiek. Sy het 'n BA in Musiek en Samelewing aan die NWU se Skool vir Musiek en Konservatorium, en het in 2020 'n meestersgraad in Uitvoering (cum laude) by die Hochschule für Musik und Tanz in Keulen, Duitsland verwerf.
Mercy Malieloa: lentswe le le nang le tlhotlheletso
Ka go dirisa mpho e a e neilweng ya go opela ka lentswe le le monate mo diraleng tsa bosetšhaba le tsa dinaga di sele, Mercy Malieloa o bontsha ka fa basadi ba bantsho ba dirang sentle ka gone mo diatsheng, segolobogolo mo mminong wa opera.
Moopedi yono wa soprano yo o belegetsweng kwa Kroonstad, o ne a ikgapela moputso wa ntlha kwa dikgaisanong tse dikgolo tsa Aforikaborwa tsa lentswe le le opelang monate, go akaretsa le kwa Kgaisanong ya Bosetšhaba ya go Opela ya  2016 ATKV-Musiqanto, Kgaisano ya bo 2 ya bosetšhaba ya Unisa Voice le kwa Kgaisanong ya Go ya go Ithutela Mmino kwa Moseja ya 2019 SAMRO.
Gone jaanong jaana o itsiwe le kwa dinageng di sele.
Ga jaanong jaana Mercy yo o dirang ka tlhagafalo le ka natla, yo o sa ineeleng bonolo e bile a na le talente ya maemo a a kwa godimo, o wetsa ngwaga wa gagwe wa ntlha jaaka moopela-nosi kwa North Rhine-Westphalia Opera Studio kwa Dortmund, kwa Jeremane.
O dirile seno morago ga go bona diphenyo di le mma mmalwa mo dikgaisanong tsa boditšhabatšhaba. Mercy o ne a fitlha kwa makgaola-kgannyeng a Kgaisano ya Lentswe le le Monate ya Boditšhabatšhaba ya 2018 ya Opera Crown Tbilisi kwa Georgia le kwa seka-makgaolakgannyeng mo Kgaisanong ya Boditšhabatšhaba ya Lentswe le le Monate la go Opela ya Stanislaw Moniuszko kwa Warsaw. Gape o ne a ikgapela moputso wa bone mo Kgaisanong ya boditšhabatšhaba ya Lentswe le le Monate la go Opela ya Mirjam Helin kwa Helsinki le moputso wa boraro kwa Kgaisanong ya boditšhabatšhaba ya Baopedi ya VII Galina Vishnevskaya kwa Moscow.
Gape Mercy o tlhomololwa ke tiro ya gagwe ya maemo a a kwa godimo ya akatemi mo mminong. O na le BA ya mmino le Setšhaba go tswa kwa Sekolong sa Mmino le Tshomarelo ya One sa YBB, mme o alogile ka cum laude ka dikirii ya Masetase go tswa kwa Yunibesiting ya Cologne ya Mmino ka 2020.