The North-West University's (NWU) stance on the vaccination of employees and students against Covid-19
We know that there are various views regarding Covid-19 vaccinations and we are aware that the national vaccination roll-out process is a dynamic process that requires continuous adjustment as the situation evolves. Read the NWU's stance on vaccination of employees and students against Covid-19.
COVID-19 vaccine side-effects
https://www.nicd.ac.za/covid-19-vaccine-side-effects-faq/
NWU Covid-19 information hub
Contact us
Contact us via nwu-covid19@nwu.ac.za for any Covid-19 (Coronavirus) queries or find contact details for NWU Health Care Centres here.
Why you should be vaccinated
Executive Dean: Faculty of Health Sciences on NWU vaccination sites
What students say about getting vaccinated.
---
The increased number of positive cases as well as cases of contact with persons who have tested positive among the NWU stakeholders, remains of serious concern to the NWU Management.
We urge all members of the NWU family to adhere to the regulations and protocols that are aimed to curb the continuous spread of this pandemic. We encourage staff and students who are 18 years and older to register and receive their vaccination, even if this is not compulsory at this stage.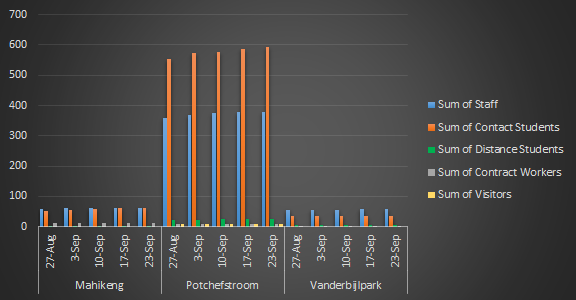 Covid-19 positive persons:
As of today, Thursday, 23 September 2021, we are aware of a cumulative total of 1 255 colleagues, students, contract workers and visitors who have tested positive for the coronavirus. These persons and their families are or were in quarantine or self-isolation in compliance with the relevant regulations and protocols.
We are pleased to report that 1 242 of the 1 255 persons who were positive have now recovered from the virus. This shows a recovery rate of close to 99%.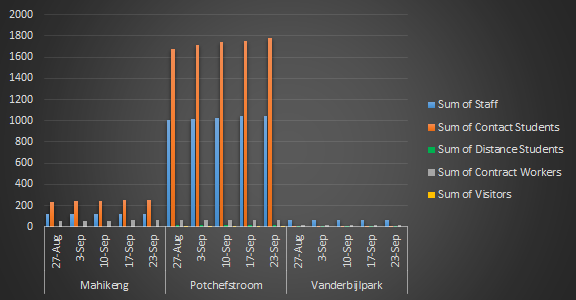 Contact with Covid-19 positive persons
Approximately 3 441 people (staff, students and contract workers) may have been in contact with persons who have tested positive. Of the 3 441 persons who have been in quarantine or self-isolation, 3 404 of them have completed the prescribed period and have been cleared.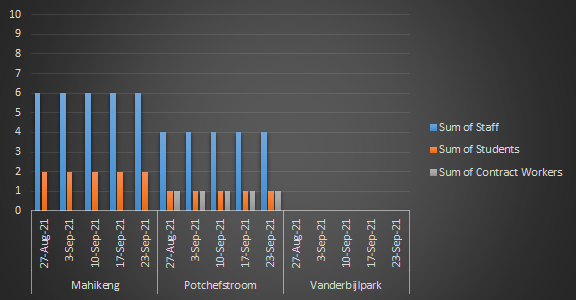 Covid-19 deaths
It is with sadness that we need to take note that 14 members of the NWU family have already passed away due to Covid-19. Our heartfelt condolences to the families, friends, and colleagues of these departed members of the NWU family. Let us keep them in our thoughts and prayers.
Please take care and protect yourselves and those around you. Kindly ensure that all national regulations and NWU protocols are adhered to.
Teaching and learning information

Information for distance learning students
Learning Support Centres for NWU ODL students will still be closed until further notice. Lectures will be pre-recorded so that students do not miss out on the necessary support. The protocols to download these lectures were sent via text messages to affected students. Please visit http://distance.nwu.ac.za/coronavirus for more information.
---
Covid-19 awareness
In the event of possible infection  (click to enlarge)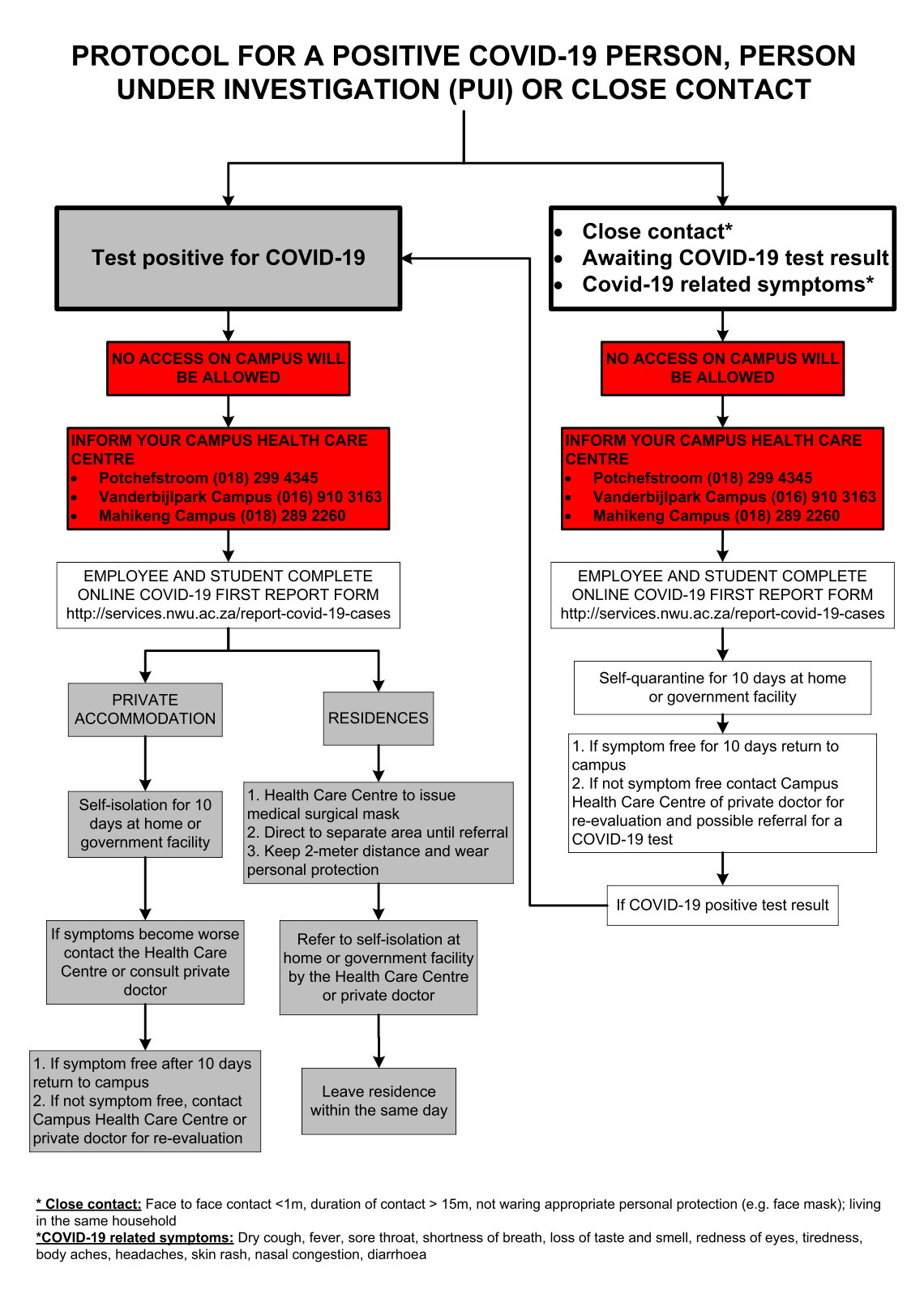 ---

 Second runner-up for COVID-19 intervention at the 2020 SA Publication Forum Awards