Integrated Reports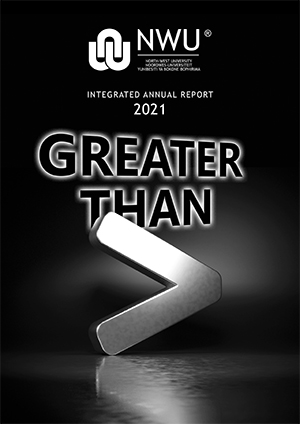 With the Covid-19 pandemic still raging in 2021, we continued to pull out all the stops to ensure that the NWU's business of teaching-learning, research and community engagement continued successfully.
Early in the year, we realised the need to be greater than before and build on what we had accomplished during 2020, when we first faced the pandemic. We understood that the NWU and its community have the potential to push the boundaries of greatness if we stand together and work harmoniously.

As a result, Greater than became the theme running through all our activities in 2021 and is now also the golden thread weaving the story we tell in this integrated report.
Integrated Report for 2020