Integrated Reports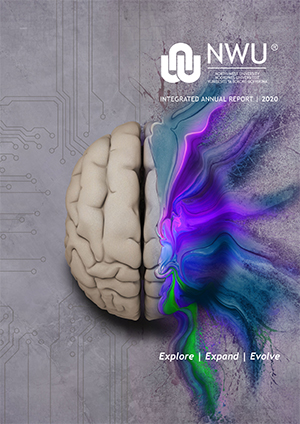 The Covid-19 pandemic has changed more than just our day-today life. It has also had a profound impact on education.
In making sure that the NWU's core business of teaching-learning, research and community engagement could continue, we had to adapt to the new normal, EXPLORE new ways of doing things, EXPAND our horizons and EVOLVE to become even more that we were before.
Adapt, explore, expand and evolve was the theme running through our activities in 2020 and now also through our story as told in this integrated report.
Click here
for the interactive web-based version of the NWU 2020 integrated report.