NWU salutes superb alumni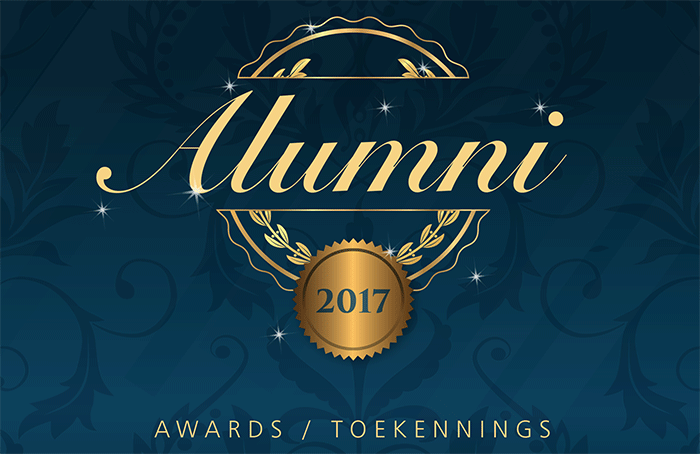 The NWU is proud of its alumni and has again decided to publicly recognise them for their personal and career achievements and for exemplary contributions to society.
2017 is the fifth year that NWU alumni who have made their mark – not only in South Africa, but also internationally – received the coveted NWU Alumni Awards.
For 2017 the NWU Alumni Awards were made in eight of the nine categories, namely: arts and culture, community involvement (two recipients), education, public service, research, sport and the Young Alumnus Award. It is the second year that the Ambassador's Award, recognising contributions in the international arena, was given to a deserving alumna.
For the third time since the introduction of these awards, an exceptional alumnus was awarded the NWU Lifetime Achievement Award. 
The achievements of our alumni are just one of the ways of showcasing the excellence of the NWU. The NWU is privileged to boast such a distinguished stakeholder group. We are continually looking for new ways of defining the future, as we want you to be as
proud to be part of the NWU as we are to have you as one of our stakeholders.
Alumni Awards recipients 2017: