NWU brand stores prove that charity does indeed begin at home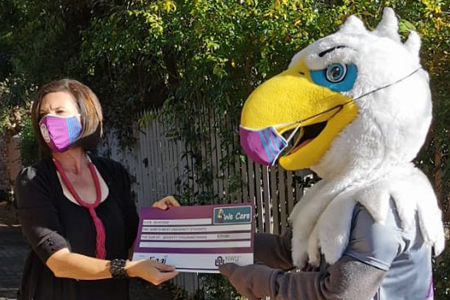 With the world facing an unprecedented challenge in the form of the global Covid-19 pandemic, we have seen everyone coming together to combat this pandemic. The North-West University (NWU) played its part and recently launched the NWU Covid-19 Response Fund as a means of supporting students with laptops/devices while also offering support to staff and all communities surrounding its campuses.
Following this, the NWU brand stores showed their commitment by making a donation of R70 000 towards this fund. Read more

Thanks Sanlam! Almost R10 million to strengthen NWU Ikateleng project

Although the North-West University (NWU) is dedicated to academic excellence and superior research, it is also committed to bettering people's lives in the communities it serves.
One way the NWU has been paying it forward is through its successful Ikateleng project that has been contributing to the development of discerning learners for the past 32 years.
Well-known insurance, investment and financial planning company Sanlam noted Ikateleng's great success and have been supporting this deserving project by donating of close to R10 million. In 2019 the Ikateleng project received R 2,2m, and this year Sanlam will donate R 3,5m. An estimated R 3,75m will be donated for 2021. Read more

Another successful Ikateleng project for the NWU

The North-West University's (NWU's) Ikateleng project has been empowering school children from disadvantaged backgrounds for the past 32 years. The NWU launched the 2019 Ikateleng project in Potchefstroom, Vanderbijlpark, Mahikeng and Lichtenburg Read more
Ikateleng – which means empower yourself – provides supplementary teaching in mathematics, economics, business studies, accounting, life science, physical science and English to high school learners from Grade 10 to 12. In 2019, 500 learners enrolled in the Ikateleng project. Read more

Learners shine through NWU's Ikateleng project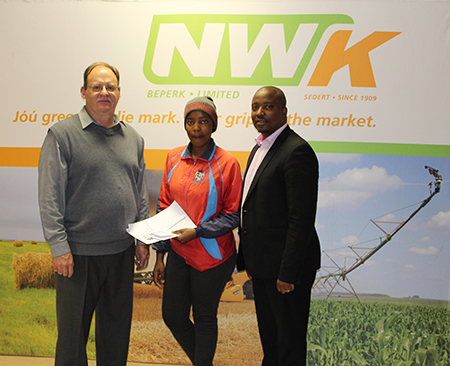 When Grade 12 graduates of the Ikateleng project sit for their matric exams, they can be confident that the North-West University (NWU) has given them the tools to empower themselves. Read more