Mr Ettienne Le Roux: economics fundi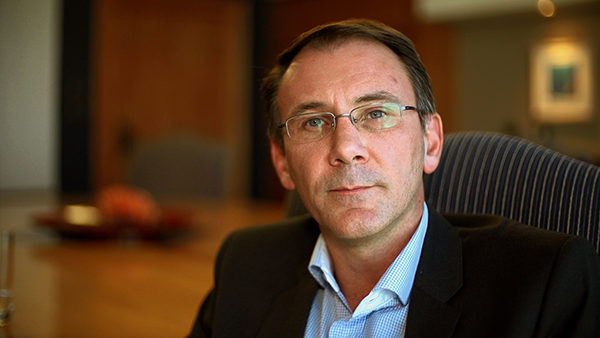 Mr Ettienne le Roux followed a career as an economist at the National Treasury after starting out as a lecturer in economics at the North-West University's Vanderbijlpark Campus.  While employed at the Treasury, he also had the opportunity to further his studies in the United States of America. Mr Le Roux later moved into the banking environment and is now chief economist for Rand Merchant Bank (RMB).
His knowledge of the economy is sought after. In July 2013, Mr Trevor Manuel, then Minister in the Presidency: National Planning Commission, appointed him to the South African Statistics Council.
His career in banking started at First National Bank where he was an economist. Mr le Roux then joined RMB and went on to become their chief economist. An expert in currency and balance of payments, his main task as chief economist is to monitor the macro-economic environment for new trends in economic variables and policy.
He has received various performance awards, including Best Analyst of the Year, during his time at RMB. He also served for a two-year period on the Junior Management Board.
Prior to being appointed chief economist, he was co-head of RMB's fixed income, commodity and currency research team. He is also a regular face in the media and has published various opinion pieces and research articles in national newspapers such as Business Day and Financial Mail.
Mr Le Roux graduated with a BCom, BCom Honours and MCom Economics from Vanderbijlpark Campus when it was still a satellite campus of the former Potchefstroom University for Christian Higher Education. He obtained his degrees cum laude.
Later, he completed courses in International Trade and National Accounting at New York University.
His ties with the NWU remain strong. On occasion, Mr Le Roux gives guest lectures in Economics at the NWU's Vanderbijlpark Campus. From time to time he addresses Alumni on issues of global economic markets and the financial outlook of the South African economy.