Event Title:
Entries to the Entrepreneurship Intervarsity
Date:
Wednesday, 22 January 2020
to
Monday, 2 March 2020
Description:
The Entrepreneurship Intervarsity applications are now open!
The Entrepreneurship Intervarsity will consist of the following four categories:
Category 1: Business Ideas
Category 2: Existing Business – Tech
Category 3: Existing Business – Social Impact
Category 4: Existing Business – General
The Entrepreneurship Intervarsity 2020 is open from the official launch on the 22nd of January until the 2nd of March 2020. The competition consists an easy online entry and of three rounds: university internal rounds, regional rounds and the grand finale, the national final round in Pretoria on Monday 6 July 2020.
---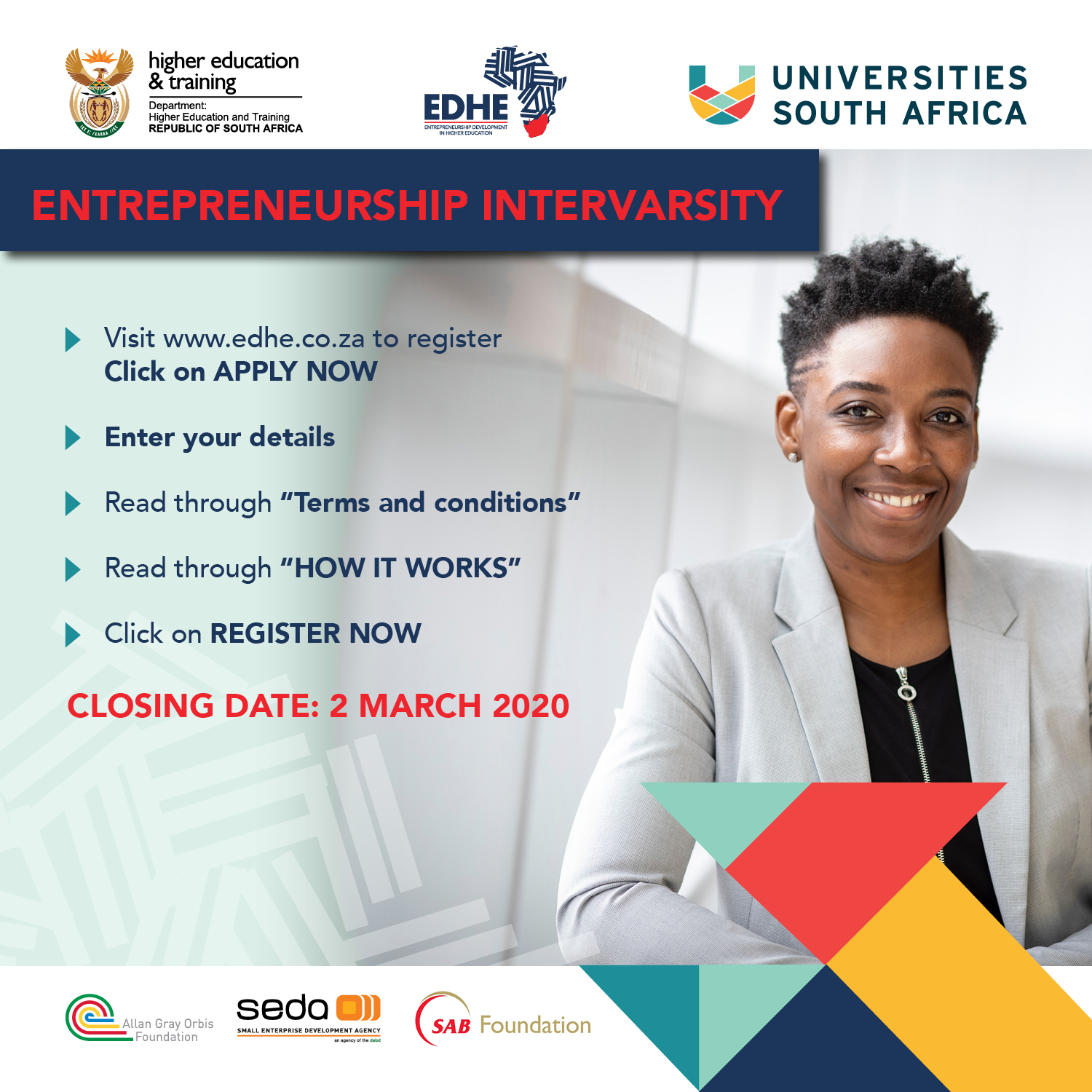 Contact details:
For further information, please visit www.edhe.co.za or contact Linda on edhe@usaf.ac.za, +27 12 030 0674, or +27 81 373 2362 within office hours.