Biographies
Dr Pedro Alvarez-Mosquera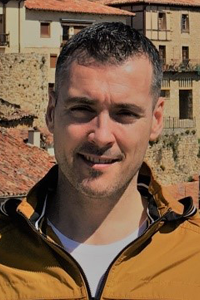 Pedro Alvarez-Mosquera teaches language and linguistics in the English Department at the University of Salamanca. While pursuing his graduate studies, he was awarded a Fulbright
Scholarship to support his research on language and social categorization in the context of the United States. His specialization in the sociolinguistic and socio-cognitive fields led to significant collaborations with leading international scholars and multiple research visits to South African Universities, including UNISA, University of Pretoria, and University of Cape Town, among others. Currently, he is a UNISA Research Fellow, a member of the research project Language in a Post-apartheid South African city (LaPASC) and the General Coordinator of the EU-funded Project BAQONDE.
Mr Johan Blaauw
Johan is a language practitioner with extensive experience in the field, having worked in the language services sections of inter alia the SA Bureau of Standards, Anglo American Corporation of SA and at one of the forerunner firms of the current PricewaterhouseCoopers. At NWU over the last decade he has headed up the Language Directorate, which provides language services (in particular a large educational interpreting service), and he has furthermore worked in language planning and management, including the processes of extensive language audits, as part of the language policy and planning processes of the University. He has also held various positions in the executive of the SA Translators' Institute (SATI), from 1985 to the present.
Prof Alfred Brunsdon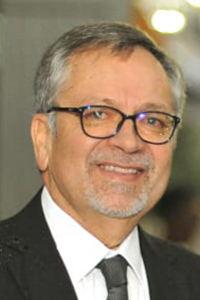 Alfred Brunsdon is professor in Practical Theology at the Faculty of Theology of the North-West University (Mahikeng campus). His areas of interest include the contextualization of  Practical Theology and pastoral care in the African context. He also has a keen interest in Theological Higher Education in the African context in light of the decolonisation discourse. Professor Brunsdon was awarded the Distinguished Teaching Excellence Award by the NWU during 2018 in recognition for his contribution to teaching and learning in the open-distance environment where he developed modules in pastoral care and homiletics. He currently serves as Faculty Coordinator Teaching and Learning in the Faculty of Theology. A forthcoming publication is the co-edited book entitled: A critical engagement with theological education in Africa: A South African perspective (AOSIS).
Prof Susan Coetzee-Van Rooy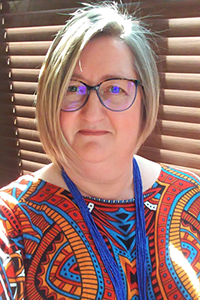 Research Professor in UPSET in the Faculty of Humanities at the North-West University. UPSET is a research entity that focuses on the "Understanding and processing of language in complex settings". I study the multilingual repertoires of people and I am always busy with thought experiments to determine which research methods best answer which types of research questions. The research methods that I use include language portraits, language repertoire surveys, language history interviews, social networks and ethnographies of communication.
Dr FDG (Dolly) Dlavane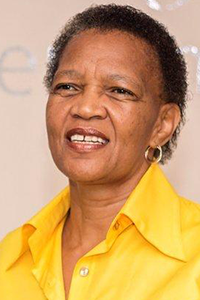 Dr. Dolly Dlavane is a BEd and PGCE lecturer at the North-West University, Faculty of Education, in the School of Language Education, and Subject Chair of African Languages. Her PhD focused on reading literacy for Intermediate Phase Setswana HL learners. She is a former member of the Board of Directors of the Setswana National Lexicography Unit, Setswana National Language Body. Dr Dlavane currently serves on the Pan South African Language Board and is Chairperson of the Thobo Trust under the auspices of Senwes, a leading agricultural company in South Africa. The Thobo Trust identifies educational projects from previously marginalised communities and provides infrastructural support. Dr Dlavane co-supervises Masters and PhD students and her research interests include the teaching of literature, reading literacy and multilingualism in educational settings. She also presented and published research papers internationally and is currently a member of the African Languages Association of South Africa (ALASA). Dr Dlavane played and continues to play a role in the development of the language policy of the NWU and serves on the Senate Committee for Language Planning and Advisory Services. She is also currently engaged in the development of an online short learning course on Multilingual Pedagogies for lecturers.
Prof Theodorus Du Plessis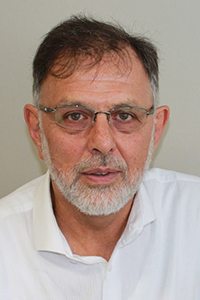 Prof. Theo du Plessis is professor in language management and Professor Emeritus in the Department of SA Sign Language at the University of the Free State. He is editor-in-chief of the Van Schaik Publishers series, Language Policy Studies in South Africa since 2000 and also of SUN Media's South African Language Rights Monitor series since 2010. Prof. Du Plessis is Associate Editor of Language Matters (UNISA/Routledge) and serves of the editorial board of Language Policy (Springer) and Language and Curriculum (Taylor & Francis). He is member of the International Academy of Linguistic Law and of three national academic language associations.
Ms Nelia Engelbrecht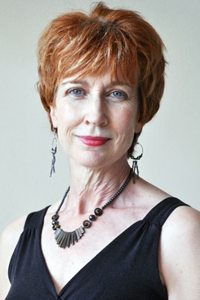 Nelia Engelbrecht was born in Klerksdorp. In 1994 she started writing fiction - short stories and love stories. Her youth book Pandora se boks is the winner of an ATKV children's book award as well as the Scheepers Prize for Youth Literature (2009). She currently works as an editor and writer in the Corporate Affairs Office of the Potchefstroom Campus of the NWU.
Ms Delana Fourie
Delana Fourie is the senior lexicographer at Pharos Dictionaries in Cape Town. She obtained a BA degree in Afrikaans-Dutch, Psychology and English in 1990 and her Honours degree in Afrikaans linguistics and literature in 1991 from the University of Pretoria, where she also received the ATKV prize for the best honours student of the year. This was followed by futher post-graduate studies in Afrikaans history of language, sociolinguistics, text linguistics, semantics and lexicography. She started her career in publishing as editor at JL van Schaik Publishers in Pretoria, but soon after moved to East London where she worked in the educational field as materials developer and publisher for Via Afrika Publishers. She was also a part-time lecturer at Rhodes University's Department of Primary Education, lecturing Afrikaans Method and Communicative language instruction to English- and Xhosa-speaking students. She has been involved in writing, editing and publishing numerous school textbooks between 1995 and 2013 with all its curriculum changes. She was on the author and editorial panels of various language series, such as the Afro Rainbow Reading Scheme Grades 1–6, New Modern Graded English Grades 7–9 (Via Afrika) and Platinum Afrikaans Grades 2, 4, 5 and 6 (Maskew Miller Longman), as well as various Foundation Phase textbooks in Life Skills and Mathematical Literacy in all nine African languages (Afro Publishers, Via Afrika, Oxford University Press). In 2013 she joined the Pharos team in Cape Town, where she has been on the editorial teams of the English Dictionary for South African Schools (Pharos, 2014), the Junior Bilingual School Dictionary (Pharos, 2018) and the brand-new Bilingual Foundation Phase Dictionary.
Dr Luzaan Hamilton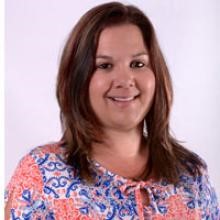 Dr Luzaan Hamilton is a Senior Lecturer in Business Management at the School of Management Sciences of North West University, Vanderbijlpark campus. She is the liaison for Multilingualism in the School of Management Sciences. Her research is situated in the field of Entrepreneurship, with a special focus on Female- and Student entrepreneurship. Dr Hamilton teaches several modules in the department of Business Management where she implements multilingualism.
Dr Kotie Kaiser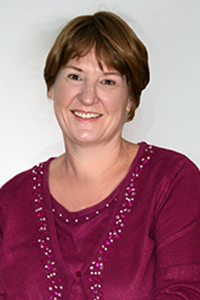 Dr Kotie Kaiser is a senior lecturer in the School for Language Education at the North-West University (NWU). She is passionate about language curriculum development and has worked in teams to design undergraduate and postgraduate modules in English language teaching as well as short learning courses for pre- and in-service teachers in teaching English across the curriculum. She has also led a team in the development of a BEdHons course in Language Education which includes a choice of specialisation in one of seven of South Africa's official languages. In the past two years she has been part of a task team to implement the new language policy of additive multilingualism at the NWU and is now in the second phase of designing an online training course for lecturers in multilingual pedagogies in Higher Education.
Kabelo Duncan Kgatea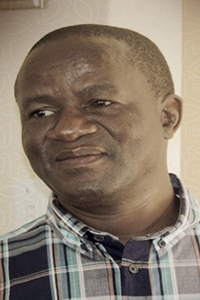 'Mabinagotsholwa' Kabelo Duncan Kgatea ke mopadi, moterama, mokwaladikgang, mofetoledi, modiragatsi, mokwalakhutswe le mokwalapoko. Ke motataisi wa bakwadi kwa Penebotshelo Writers Foundation. A ithutetse: Business Communication, Comprehensive Writing, Public Relations Writing, Journalism le Media studies. A ithutela bodiragatsi jwa metshameko ya serala kwa setheong sa Mmabana Tlhabane.

Kabelo o kwaletse Motsweding FM (SABC) metshameko e le 16. O fentse sekgele sa Mnet book Prize 2002 le 2008 ka padi tse: Njeng manong fa ke sule le Ntshware ka letsogo ka tatelano ya tsona. Mo ngwageng ya 2009 padi ya gaagwe ya Monwana wa bosupa ya fenya sekgele sa SOUTH African Literary Awards (SALA).  Ka 2009 ba PenSALB ya mo abela kabo ya tlotla jaaka mokwadi yo o gaisitseng le go rotloetsa go kwala ka Setswana.

Kabelo Kgatea o fentse dikgele tse tlhano tsa Sanlam Prize for Youth literature ka tatelano. Gape Kabelo Kgatea ke motlhotlhi, moatlhodi le mosekaseki wa poko mo kgaisanong ya dipuo tsotlhe tsa bosetšhaba mo Aforikaborwa ya AVBOB poetry competition 2020. Kabelo o na le tiro mo dikwalong di le mmalwa tsa tlhakanelo.
Ga jaana o thapilwe nakwana ke The Bible Society of South Africa go tokafatsa mokwalo le mopeleto wa Baebele ya Setswana.
Prof Langa Khumalo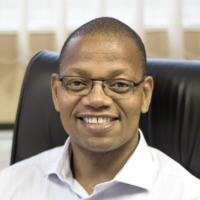 Langa Khumalo is a Professor and Executive Director of the South African Center for Digital Language Resources (SADiLaR) at the North West University (NWU). SADiLaR is one of the 13 Research Infrastructures as established in the South African Research Infrastructure Roadmap (SARIR), that is funded by the Department of Science and Innovation (DSI). Professor Langa Khumalo is the former Director of Language Planning and Development at the University of KwaZulu-Natal (UKZN). He holds a PhD in Linguistics from the University of Oslo (Norway), and an MPhil in Linguistics from Cambridge University (UK). He is the current Chair and Coordinator of the Africa Union (AU) IsiZulu Language Commission. He is an expert in Corpus Linguistics and Computational Solutions for the African Academy of Languages (ACALAN), which is a Secretariat of the AU. He is the Chair of the Universities South Africa (USAf)'s Community of Practice for African Language Teaching and Learning (CoPAL). He is a member of the SARIR Planning & Management Forum. He is also a member of the Common Language Resources and Technology Infrastructure (CLARIN), which is a European Research Infrastructure for Language Resources and Technology. He represents South Africa in the CLARIN National Consortium Forum (NCF). He is the current President of the African Association for Lexicography (Afrilex). He is a Fellow of the Cambridge Commonwealth Society (FCCS), a former Language Champion in the Oxford Global Languages programme (OGL) for Oxford University Press (UK), and a member of the Scientific Board of the Centre for Advanced Studies of African Society (CASAS, University of the Western Cape). He served as a member of the Language Policy Review Working Group appointed by the Department of Higher Education and Training (DHET), which produced the current Language Policy Framework for Higher Education (gazetted in 2020). He is a member of the SADC Indigenous Knowledge Systems (IKS) Scientific Community of Practice. He is an award-winning author in Intelligent Text Processing and Computational Linguistics. He has been an invited speaker and keynote speaker at various local and international conferences and colloquia.
Ms Carin Krahtz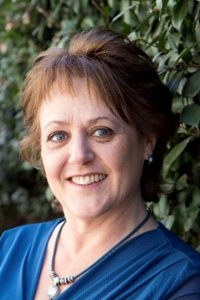 Carin Krahtz was born in Pretoria and completed her school career on the East Rand. In 1988 she passed her Honours degree in Journalism (Cum Laude) at Stellenbosch University, and obtained a postgraduate diploma in education. She was a teacher in Pretoria and emigrated to New Zealand in 2020. Carin's youth publications have been awarded several times.
Ms Danél Kruger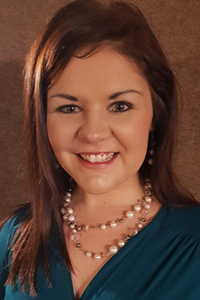 Danél has been teaching at the NWU's Faculty of Education since 2013, after teaching at a rural school in Tlabologang Location for a few years. She believes that her teaching experience in a poor, under-resourced school with hungry learners (literally and figuratively hungry to learn) ignited her passion for teaching and the urgency to adequately prepare future teachers for diverse South African schools. In the past eight years, Danél has been teaching contact and distance students, and across campuses. This has led her to realise the importance of language for comprehension and experienced first-hand the detrimental impact of language barriers. She enjoys learning with and from her students and is excited about the collaborative opportunities that Multilingual Pedagogies has to offer.
Dr Lolie Makhubu-Badenhorst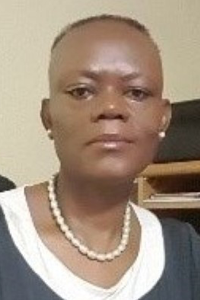 Dr Lolie Makhubu-Badenhorst is the Acting Director of the Language Planning and Development at the University of KwaZulu-Natal. She served as the Head of African Languages, Linguistics & Development Modules as a Senior Lecturer. She lectured translation and interpreting studies, semantics and research methodology. She is currently the chairperson of the KwaZulu-Natal South African Translators' Institute Chapter (SATI), Chairperson of the Accreditation Committee of SATI, the deputy chairperson of the South African Geographical Names Council (SAGNC); a board member of the Pan South African Language Board and a commissioner for the isiZulu Commission of the ACALAN in the African Union. She is the UKZN contact person/leader of the BAQONDE Project, an Erasmus + Programme of the European Union. 
Prior joining the University of KwaZulu-Natal (UKZN), Dr Lolie Makhubu-Badenhorst was the Head of the Department: Media, Language & Communication, a Senior Lecturer and the Programme Co-ordinator: for the Translation and Interpreting Practice programme at the Durban University of Technology. She holds a BPaed, BA (Hons) degrees from the University of KwaZulu-Natal, an MA degree from Stellenbosch University and A DTech: Language Practice degree from DUT. She is an accredited member of SATI. Her research focuses on various aspects of language including teacher education and on providing interpreting services in KwaZulu-Natal. She presented papers locally and internationally in the USA, UK, Australia and various parts of Europe. She is also interested in translation, terminology development as well as South African Sign Language (SASL) and its development, and has presented papers in these fields. 
She is involved in Modlingua, IMIA, SATI, Interpreters Chapter, IATIS. For two terms in succession, she held the position of the Chairperson of the KZN Provincial Language Committee (KZN PLC), which is the substructure of the PanSALB. She worked on the language policy for DUT. She lectured in Communication, Applied First Language, isiZulu, Translation, Interpreting, and Research Methodology in the department. She lectured linguistics at UKZN. She supervised students' research at postgraduate level, BTech and PhD.
Mr LeRoux Malan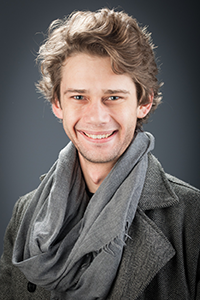 LeRoux Malan is the Office and Project Manager for the Executive Director: Student Life of the North-West University. His work involves the development and management of governance related documentation and processes within the Student Life environment, as well as the development of initiatives focussed on the creation of a diverse and inclusive student experience. LeRoux is involved in the establishment and monitoring of functional multilingualism in the Student Life environment, with a view on enabling the development of African languages as part of the Co-curricular programmes and projects presented by Student Life. 
Mr Karabo Mangwekea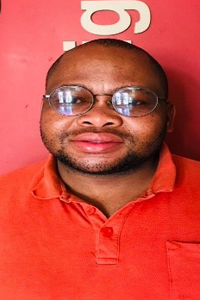 Karabo Mangwekea is a young academic, born and raised in the dusty roads of Tlakgameng Village-North West who has always been passionate about Language studies and education in general. I started my Undergraduate studies with NWU Mafikeng in 2010 (B.Ed in Snr and FET Phase majoring in Languages (Setswana HL and English FAL) and obtained it on record time in 2014. I obtained my Postgraduate studies (B.A Honours in Setswana NWU Mahikeng) in 2016 and (Masters of Arts in Setswana NWU Mahikeng) in 2019. I am an NGAP Lecturer and currently busy with PhD in Setswana with NWU Potchefstroom Campus. I draw my inspiration from the words of Nelson Mandela " If you talk to a man in a language he understands, that goes to his head.If you talk to him in his language, that goes to his heart."
Dr Matome Meriam Mabiletja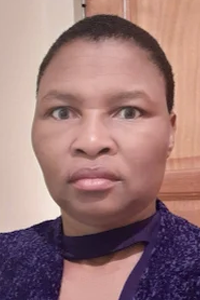 Matome Meriam Mabiletja is Sesotho sa Leboa lecturer in the Department of Setswana and African Languages for Education at the North West University. She obtained her DLit et Phil degree at the University of South Africa in 2015. Prior to joining NWU, she worked as a lecturer at UNISA and a high school teacher at Limpopo Department of Education. Her research interests include multilingualism, multilingual education, language planning and policy, language in education, language learning and teaching, African languages linguistics, Multimodalities and multiliteracies, and Self-directed learning.
Dr Helen Moffett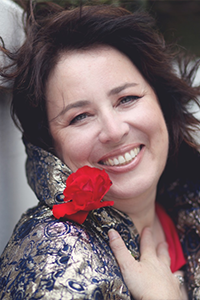 Helen Moffett is a writer, editor, poet, academic and environmental activist. She has written two (eco) green textbooks: 101 Water-wise Ways and Wise About Waste: 150+ ways to help the planet. She is part of the Short Story Day Africa board. Her children's book, Toast, was the hundredth title published by the NGO Book Dash.
Sabata-Mpho Mokae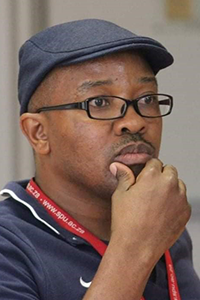 Sabata-mpho ke motlhatlheledi wa dithuto tsa bokwadi kwa Yunivesithing ya Sol Plaatje kwa Teemaneng, Kapabokone. Ke mokwadi wa bayokerafi ya The Story of Sol T. Plaatje ka 2010 le dipadi; Ga ke Modisa ka 2012, Dikeledi ka 2014 le Moletlo wa Manong ka 2018. Ena le Moporofesara Brian Willan wa kwa Engelane, ke barulaganyi ba Sol Plaatje's Mhudi: History, Criticism, Celebration ka 2020 mmogo le Sol T. Plaatje: A Life in Letters one ngwaga wa 2020. Mokae o fentse M-NET Literary Award for Best Setswana Novel ka 2013, M-NET Film Award ka 2013, South African Literary Award ka 2011 le 2019 mme morago a fenya Humanities and Social Sciences Award ka 2021. Ka ngwaga wa 2014 e ne e le mokwadi yo o filweng bonno kwa Yunivesithi ya Iowa kwa Amerika. Ka kgwedi ya Lwetse ka ngwaga wa 2015, Mokae e ne e le Mokwadi wa Kgwedi kwa Accra, motsemoshate wa Ghana, fa a ne a laleditswe ke Writers Project Ghana. Mokae ke leloko la setheo sa bofetoledi sa Tsikinya-Chaka Centre kwa Yunivesithi ya Witwatersrand kwa Gauteng. 
Lesego Motlhankane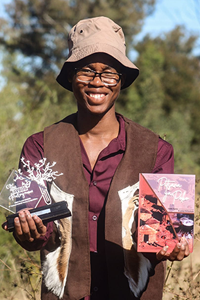 Lesego Motlhankane is a young boy who was born on 18 April 1999 and grew up in the rural village of the North-West province known as Ganalaagte, Rakgwedi Section. Lesego Motlhankane currently resides in Potchefstroom (Dassierand) and is a full time BEd student at the North-West University. In his tender age, he is a member of The National Writers Association of South Africa and has already produced a Setswana anthology of poetry. Lesego is the first undergraduate student, 21-year-old, at the North- West University to write and publish Setswana poetry book. In his writing, he collaborated with the known and respected Setswana literary writer and publisher Rre Kabelo Duncan Kgatea. Lesego started writing poetry when he was in Grade 11 and working for a creative writing organization called "Penebotshelo''. Seeing himself as the first student to write and publish a book makes him proud. He strongly believes that a language needs to be recognized, used, and developed. Lesego won the third AVBOB POERTY Competition in 2020 and later published a poetry book "Pitsana ya Poko", with Setswana Sanlam Award Winning author Kabelo Duncan Kgatea.
Mr Kabelo Noosi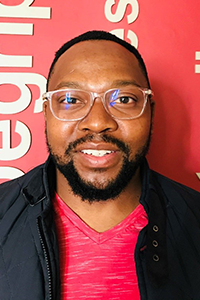 Kabelo Noosi is a Junior Lecturer in the Faculty of Education at the North-West University. He is teaching Sesotho Education in the Foundation, Intermediate and F.E.T phase. He obtained His Bachelor of Education specializing in Sesotho and History, He later obtained his Honours in Education Policy, both from the University of the Free State. He is currently busy with His Master's in Education specializing in curriculum studies.
Prof Dion Nkomo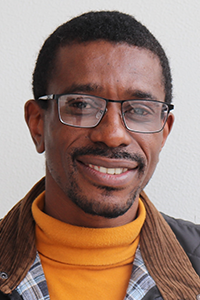 Dion Nkomo is an Associate Professor of African Language Studies at the School of Languages and Literatures at Rhodes University. He is presently serving as the NRF SARChI Chair for Intellectualisation of African Languages, Multilingualism and Education on an interim basis. He holds a B.A. Honours (with distinction) in African Languages from the University of Zimbabwe, an MPhil (Cum Laude) Lexicography and a PhD in Lexicography from Stellenbosch University, as well as a Post-Graduate Diploma in Higher Education from Rhodes University. His areas of academic interests include language planning and policy, multilingualism, language teaching, lexicography, translation, terminology, and higher education studies.
Mr Kaka Mokakale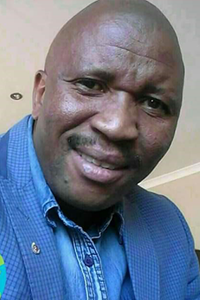 Lecturer for Intermediate Phase, Senior Phase and FET in the Department of African Languages, Potch campus of NW University. He obtained BA Ed, BA Hns and MA Degree from NW University Mahikeng campus. His interests are on Terminography, Lexicography, Cultural and Language issues.
Ms Erika Potgieter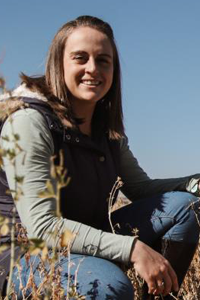 Erika Potgieter is a Lecturer in Intermediate Phase Mathematics Education at the North-West University in the Research Unit Self-Directed Learning. Her research niche is nested within Metacognition for Self-Directed Learning with specific focus on Pedagogy of Play placing emphasis on the Arts in STEAM education for Intermediate Phase Mathematics teacher professional development. She has also published extensively within these fields. She also has research expertise within the field of Ethno mathematics, sparking her interest in multilingual pedagogies. Since her focus is to make teaching-learning in Intermediate Phase Mathematics fun and meaningful, multilingual pedagogies promotes accessibility in her modules.
Dr Nomakhosazana Rasana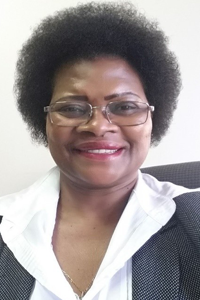 Nomakhosazana Rasana is a Senior Lecturer at the Faculty of Education, Nelson Mandela University, Gqeberha, South Africa. She offers Home Language and First Additional/Second Additional Language pedagogy to undergraduates and postgraduate students. She also worked at the Faculty of Education, University of the Western Cape, Bellville, Cape Town, and the Institute for the Study of English in Africa (ISEA), Rhodes University, Makhanda. Nomakhosazana Rasana holds a PhD in Applied Linguistics from Bangor University, Gwynedd, North Wales, United Kingdom, MEd Degree in ESL from Rhodes University, and Bachelor of Arts and Honours Degree in Applied Linguistics from the University of South Africa, South Africa, Postgraduate Diploma in Enterprise Management, Postgraduate Diploma in International Politics at Rhodes University. She did further training in Leadership Effectiveness Advancement Programme from Nelson Mandela University, Language
Pedagogy, Curriculum Design and Material Development at Ohio University, Athens, Ohio, the United States of America and Christ Church College, Canterbury, England. She is a PanSALB Board Member, a Council Member of Amazwi-South African Museum of Literature, and a new curriculum programme evaluator at Council on Higher Education. She reads, researches, and supervises in the following areas: Language pedagogy (Home Language, Second Language, Foreign Language teaching, learning and assessment); Bi/Multilingual and Multicultural Education; Social Justice through Language Education; Curriculum Planning, Design and Evaluation; Language Endangerment and Revitalisation, Policy studies, Coloniality and decoloniality: Language Matters, and Indigenous Knowledge Systems, Pedagogy, and Curriculum.
Prof Shole Shole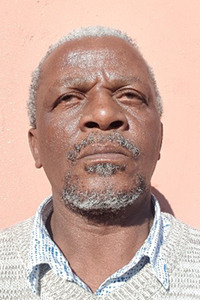 Motlhatlheledi le mmatlisisi yo o rotseng tiro wa Unisa le NWU wa Setswana/Dipuo tsa Seafrika (bolepapuo thutaditlhangwa, botlhamathanodi, botlhama-mareo, bofetoledi, borerapuo). Mabapi le makala a.o tshwaetse ka matlhatlhelelo mo dikhonferenseng le mo dijenaleng, mono gae le moseja, le ka mananeo le dipuisano mo radiong le thelevišene.
O dirile le makgotla le makgotlana a puo le setso go tloga 1978 (Boto ya Setswana ya Bophuthatswana, Makgotlana a PanSALB a etsa NLU, NLC, NLB)
O nnile tokololo ya bogakolodi ya SABC le ya Radio Setswana, mongw wa baatlhodi ba dikgaisano tsa SABC Astra Awards, Sol Plaatje Awards (Bophuthatswana), M-Net Awards, jjj.
O dirile le Joint Matriculation Board le diyunivesiti tse di farologaneng jaaka motlhatlhobi
O kwadile diterama tsa radio le TV, poko, dikhutshwe; ke motlhami wa dikopelo.
Ke mofetoledi wa dikwalo le ditokomane
Ke moeteledipele wa Projeke ya Phetsolelo ya Sol Plaatje University ("Repratriation of Letters").
Ms Cecilia Steyn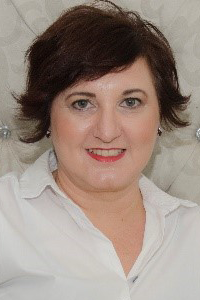 Cecilia Steyn is the proud mother of two beautiful sons and lives in Orkney. She was born on 9 September 1974 in Welkom in the Free State, the youngest of three children. After school, she kicked off her career in the retail pharmacy industry and in 2014, she ventured into the art of writing. Steyn has now been a full-time writer since 2017. She has already published several popular youth novels, among others the Tienerharte- en PresiesAnders series, for which she each won an ATKV-Woordveertjie.
Prof Nico van der Merwe
Nico van der Merwe is a professor in the School of Accounting Sciences at the Potchefstroom Campus of the North-West University (NWU) and the programme leader for chartered accountancy. Nico holds the CA(SA) designation, a master's degree in management accountancy and a PhD in accountancy. He is also the author / co-author of a number of articles and books and is a reviewer for various accredited journals. He achieved the fifth position in South Africa in the IRBA Public Practice Exam and was named winner in the academic category of SAICA's "top 35 under 35" competition.
Mr Constant van Graan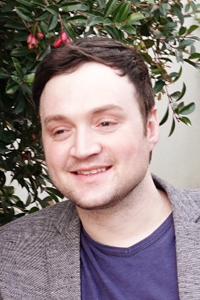 Constant van Graan is a lecturer in forensic accounting at the North-West University. He is a writer and part-time musician in the Pelican State music group.
Mr Henk Viljoen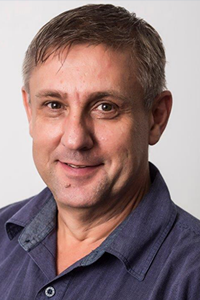 Henk Viljoen is the Regional Sales Manager: Schools for NB Publishers' domestic provinces. He spent 17 years in the education sector, of which seven years as an Afrikaans subject adviser on the East Rand. He was also the convener for the Gauteng Afrikaans subject advisers and internal moderator for Afrikaans First Additional Language. Henk Viljoen offers various training workshops, for e.g. schools, the SAOU, ATKV, GDE and DBE.
Henk is the author and compiler of the Piekfyn Afrikaans series published by Best Books and he also has a total of almost 60 publications for Best Books on his bookshelf. Other publications include Versreise, Woordreise, Versjoernaal, Bladsak and the Kroonsteen series.
Prof Rosemary Wildsmith-Cromarty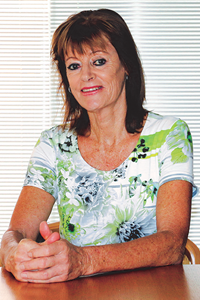 Professor Rosemary Wildsmith-Cromarty is an Applied Linguist who is currently coordinating research on multilingual pedagogies at North-West University, South Africa. She held the Research chair for Early Childhood Development and Education from 2015 to 2018. She has also worked for the University of KwaZulu-Natal as Professor of Applied Linguistics and headed the School of Language, Literature & Linguistics from 2004 – 2011. She has served on provincial and national language bodies for isiZulu and English respectively, and is on the Editorial Board for Language Teaching: Surveys and Studies. She was co-editor for the journal Southern African Linguistics and Applied Language Studies from 2009 – 2012. Her publications focus on multilingualism, language and literacy acquisition, language teaching, language policy and onomastics.