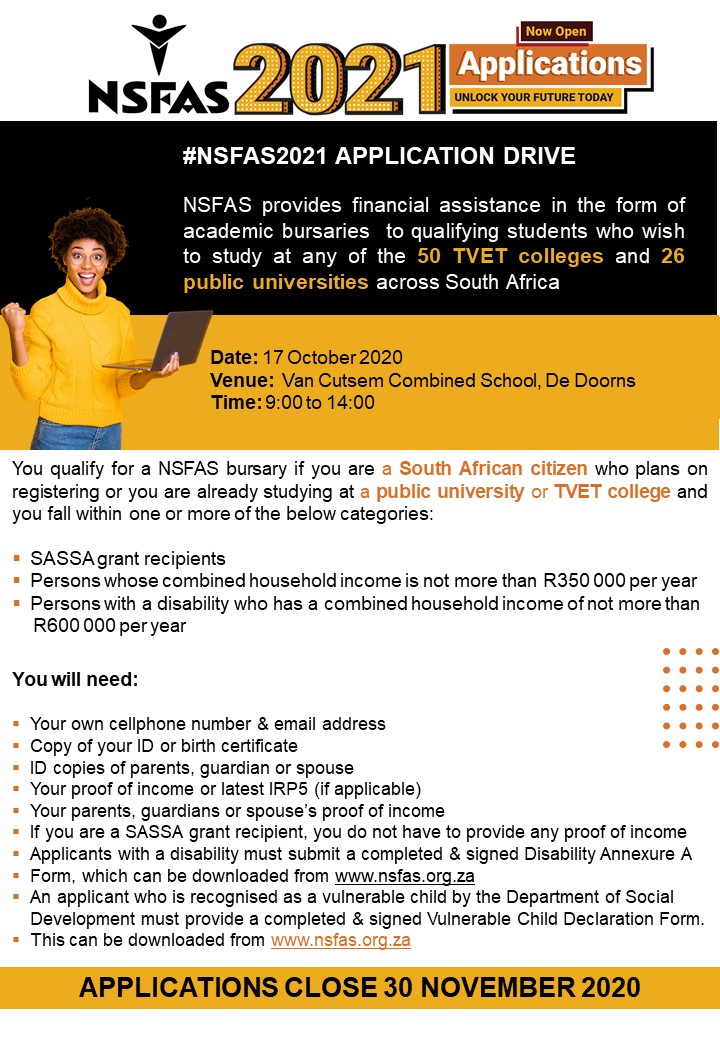 User Guide
Vulnerable Child Declaration and Consent Form
The National Student Financial Aid Scheme (NSFAS) requires personal information from agencies relating to the employment status and level of income of the parents or guardians of the applicant. You and your parents/guardians are required to provide consent for NSFAS to use and verify the information you provide by signing this form.
Disability Assessment Questionnaire
Applicants who are currently receiving the funding for students with disabilities do not need to submit this Annexure. Should the nature of your disability change over the term of study, and if this impacts directly on your ability to participate in your educational programme, then you will need to submit updated details and a full medical/rehabilitation report from a certified professional. Failure to provide the information requested on all pages will render this application incomplete.
Documents Checklist