Event Title:
SCD: Disability Etiquette Awareness Campaign
Venue:
Session 1 TBA I Session 2 Amfi Theatre
Description: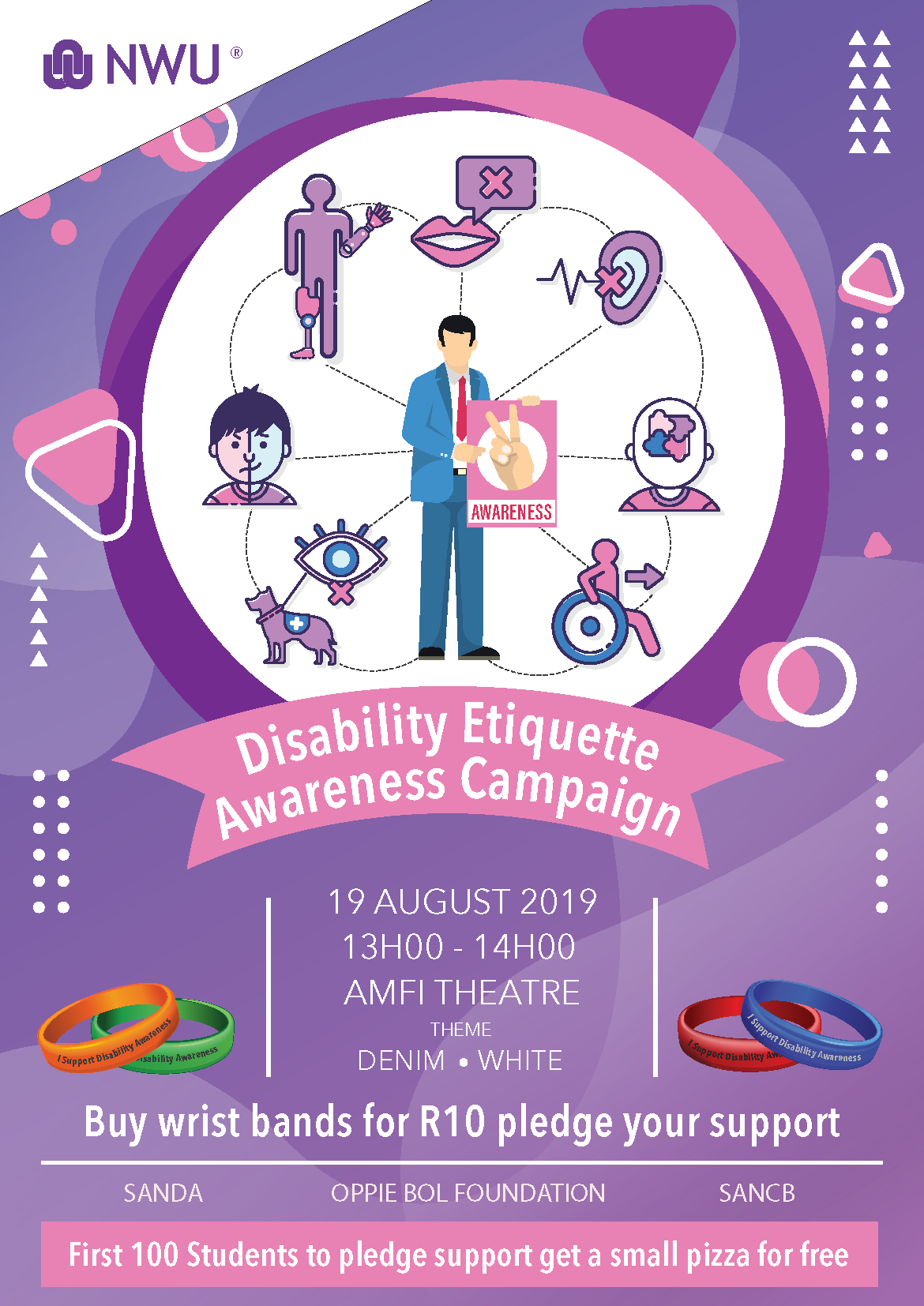 The North-West University Disability Rights Office would like to extend an official invitation to you for the Disability Etiquette Awareness Campaign that will be held at the North-West University Potchefstroom Campus on the 19th of August 2019.
Session 1
Academic & Support Staff (Programme Managers, Programme Coordinators Lecturers & Faculty Librarians)
Purpose: Raise awareness and sensitize lecturers on the preparation of study material that is accessible to all students with differences, through the Universal Design Approach, with Expert Presenters from organisations in support of persons living with disabilities.
NB: This is a compulsory session and each department is required to send a representative that may be able to share information with other colleagues within the department.
Time: 09:00
Venue: TBA
---
Session 2
Management, Academic & Support Staff, Residences, Hostel Parents, SCC Members & Students
Purpose: Sensitizing students and the community of the institution at large about being more aware of persons living with disabilities and creating an environment, that is physically, emotionally and psychologically conducive for persons / students living with disabilities so to allow increased self-disclosure and an environment that is accepting and supportive of persons / students living with disabilities.
Time: 13:00
Venue: Amfi-Theatre