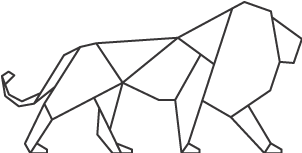 For they are jolly good (TAU) fellows!
Three lecturers from the NWU recently completed the first Teaching Advancement at Universities (TAU) fellowship programme.
The three participants, Dr Lida Holtzhauzen,
Dr Liqhwa Siziba and Dr Santisa Viljoen, have successfully completed all the requirements of the programme. This includes an individual project in which they addressed a real challenge within their own contexts.
The TAU programme is aimed at experienced academic staff who wish to extend their knowledge of teaching and learning within a supportive and collegial environment. One of the goals of the programme is to enhance the status of teaching and further popularise
the concept of teaching excellence. Staff from South African universities could apply through their own institutions to participate in the programme. As part of their applications, they had to submit a portfolio proving that they are experienced lecturers and have received awards or recognition confirming this.
The TAU initiative is a project of the Higher Education Learning and Teaching Association (Heltasa). It is funded by the Department of Higher Education and Training in collaboration with Teaching Development Grants.
HOVER ON EACH NAME TO READ MORE
"The TAU fellowship experience has contributed immensely to my development in the last year. I am more critical about my teaching and learning approaches and have become very open and sensitive to my learners' needs.
"I made lifelong academic friends who share the same passion for teaching and learning in higher education. I have implemented most of the lessons into my own context and this has helped to improve my teaching and learning approaches.
"It was such an enriching experience and I would like to share my experience with future TAU fellows, particularly from the NWU. I want to assist towards the growth of more young academics so as to develop a lifelong sustainable fellowship community of excellent teaching practices at the NWU."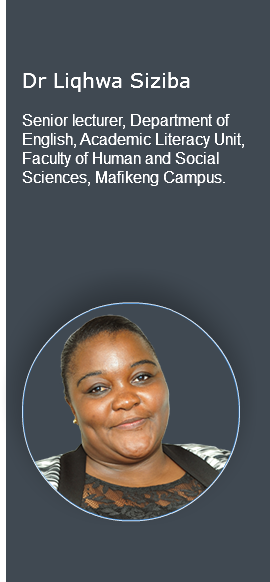 "It is a great honour. The focus of TAU is on institutional expertise and fellowship across national universities in terms of teaching, learning and even research about teaching.
"My personal knowledge about teaching has increased considerably. I am glad I could be part of the debates and talks that are going to influence the future of teaching in South Africa.
"We had to complete all five units successfully. Each one had a different focus and outcome. After doing this we had to start and complete an individual research project about our own teaching.
"We also had to participate in a group project. It was then up to the TAU committee to assess it and decide who would become TAU fellows or not."
"My project for the TAU fellowship involved designing a technology-enhanced learning environment (TELE) for a short learning programme in choral conducting. When I started this project, I thought I had a firm idea of what I wanted to do and how I was going to go about it.
"My involvement in the TAU Fellowship contributed significantly to this perception, especially as I had a clear conceptual framework and a good understanding of the participants' general and musical background, as well as of their learning strategies.
"However, as time progressed and I worked on the design and content of the TELE, I realised that there is so much more I could do than I initially thought. I found this extremely exciting. I have procured a contract with the North West Department of Education to train 24 educators as from August 2016 and am currently implementing (and improving) the TELE, based on what I have learned thus far. I have a suspicion that the tendency to continuously adapt and improve is going to be eternal."
Dr Santisa Viljoen
Lecturer in applied vocal studies, voice pedagogy and choral conduction at the School of Music, Potchefstroom Campus.
​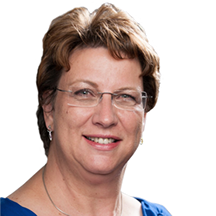 Dr Lida Holtzhausen
Senior lecturer and subject chair for communication qualifications, School of Communication Studies, Potchefstroom Campus.
​