To bring you up to speed with key issues that were discussed and decided during Council's meeting on 20 June 2019.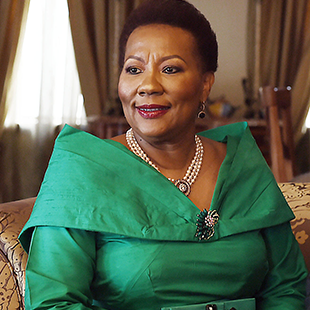 Appointment of a new NWU chancellor The second term of office of Kgosi Leruo Molotlegi as the chancellor of the NWU will expire on 26 September 2019. Nominations for a new chancellor were opened in November 2018, and Council during its meeting on 20 June 2019 approved the appointment of Dr Anna Theresa Masamo Mokgokong as the new chancellor of the NWU. Dr Mokgokong is a true social activist and business leader in corporate South Africa. She has made an immense contribution in transforming the companies in which she serves in various capacities, including as a director and chairperson of boards. In addition to being the executive chairperson of Community Investment Holdings (Pty) Ltd (CIH), Dr Mokgokong is recognised as a senior director of five companies that are listed on the Johannesburg Stock Exchange. She is the chairperson of three of these. She obtained a BSc from the University of Botswana, as well as an MBChB from the Medical University of South Africa. She is also the first woman to receive an honorary doctorate in commerce from UNISA. A successful and astute business leader and founding chairperson of CIH, she describes herself as a "serial entrepreneur" due to her passion and interest in business. We are indeed honoured and excited to have Dr Mokgokong as part of the NWU family. We look forward to tapping into her wealth of knowledge, experience, expertise and her international personal network, in our endeavour to be an internationally recognised university in Africa, distinguished for engaged scholarship, social responsiveness and an ethic of care. Details regarding Dr Mokgokong's inauguration will be communicated in due course.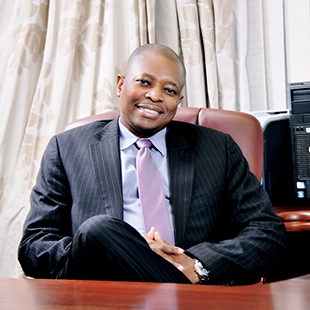 Appointment of Executive Director: Student Life Council approved the appointment of Dr Sibusiso Chalufu as the Executive Director: Student Life for a five-year term, effective 1 August 2019. Council also expressed its appreciation to Prof Ilyayambwa Mwanawina who has been acting in the position since 1 January 2019. Until this appointment Dr Chalufu was the dean of students and acting executive director for student affairs and regional services at UNISA. He holds a PhD in education management from the University of Pretoria (UP), an MEd from the University of New York, USA, and a BPaed and HonsBEd from the former University of Durban-Westville (UDW). His previous occupations include lecturer and acting head of department at the UDW, and lecturer, head of Zinnia residence and division head for student development at UP. Dr Chalufu was also the department head of student affairs and acting dean of students at the Cape Peninsula University of Technology, and the executive director for student services at the University of KwaZulu-Natal. Dr Chalufu is a seasoned training facilitator who has published several articles in national and international journals, and has supervised and delivered several master's students. He has presented papers and keynote presentations at various national and international conferences, seminars and workshops, and is a member of various boards and professional associations.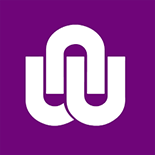 Renaming of Mafikeng and Vaal Triangle campuses Council approved for the process to commence to have paragraph 3(2) of the NWU Statute changed where the definition of the NWU campuses is stipulated. The proposed amendment is that the Mafikeng Campus in future be referred to as the Mahikeng Campus and that the Vaal Triangle Campus be referred to as the Vanderbijlpark Campus. The request will be processed in accordance with the requirements of the Ministry of Higher Education, Science and Technology. The renaming will be effective only after the request has been granted and the amended Statute promulgated in the Government Gazette. NWU stakeholders will be informed as soon as the outcome of the process is received.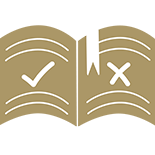 Policies and rules The following policies and rules were approved and will shortly be available here:
Employee Relations Policy
Employment Equity Policy
HIV & AIDS Policy
Staff Learning and Development Policy
Employee Wellness Policy
Staff Assessment Policy
Remuneration Policy
Recruitment and Selection Policy
Performance Management Policy
Organisational Development Policy
Policy on Non-Standard Appointments
Policy on Prevention and Combating of Trafficking in Persons
Council requested further changes to the Sexual Harassment Policy and once this has been approved at the September meeting of Council, this policy will also come into effect.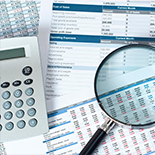 2018 financial statements Council approved the 2018 financial statements and commended NWU management and the Finance department for once again obtaining an unqualified report. Taking into account the challenges faced within higher education, the university is in a better and stable financial status. The total income of the university increased by 16,9% during 2018 to R4 901,5 million (2017: R4 193,5 million) and increased by 27,7% compared with 2016 (R3 838,0 million). Total expenditure of R4 090,7 million (excluding the effect of IAS19 valuations) increased by 10,9% for the 2018 financial year (2017: R3 690,4 million) and by 14,9% since 2016 (R3 560,8 million).
Occupational Hygiene and Health Research Initiative (OHHRI) upgraded to a focus area The OHHRI was established as a niche area in 2015. While the entity is still young, it publishes in relevant and good impact journals. Due to the fact that the entity's community presence, national relevance and collaborative international and national presence are important hallmarks of long-term viability, Council approved that the niche entity of OHHRI be upgraded to a focus area.
2020 framework for annual academic calendar Council approved the framework for the 2020 academic calendar. The academic programme for the respective semesters will be as follows:
Semester 1 classes start: 3 February
Semester 1 first examination period starts: 27 May
Semester 1 second examination period: 29 June to 10 July
Semester 2 classes start: 13 July
Semester 2 first examination period: 26 October to 18 November
Semester 2 second examination period: 25 November to 8 December
2018 Integrated Report Council approved the 2018 Integrated Report and commended management on especially the following aspects: Students per qualification type:
| | |
| --- | --- |
| Undergraduate diplomas/certificates: | 13 421 |
| Undergraduate degrees: | 35 400 |
| Advanced diplomas: | 868 |
| Postgraduate to master's: | 6 543 |
| Master's degree: | 3 702 |
| Doctoral degree: | 1 625 |
| Total: | 61 212 |
Degrees awarded:
| | |
| --- | --- |
| Undergraduate diplomas/certificates: | 3 477 |
| Undergraduate degrees: | 6 810 |
| Advanced diplomas: | 206 |
| Postgraduate to master's: | 3 856 |
| Master's degree: | 752 |
| Doctoral degree: | 248 |
| Total: | 15 350 |
When considering the distribution of the aforementioned graduates across the different disciplines, the division is as follows:
| | |
| --- | --- |
| Business and management: | 22% |
| Education: | 42% |
| All other humanities and social sciences: | 18% |
| Science, engineering and technology: | 18% |
The next Council meeting will take place on 19 September 2019 on the campus in Vanderbijlpark.

For more information please contact Amanda van der Merwe.