Bibi's heart beats with a passion for community engagement and she has been part of SAHECEF since it was first established in 2009. She previously served on its executive management committee and was elected chairperson during the most recent SAHECEF board meeting, which the University of Johannesburg hosted at the end of March this year.
Few people are more knowledgeable than Bibi about the ins and outs of the organisation, which aims to promote all things related to community engagement.
As a SAHECEF veteran, Bibi attended the organisation's first national congress in 2011 in East London and represented it at the 2015 international conference for the Talloires Network in Stellenbosch. "The initial motivation for establishing SAHECEFF was to help managers with the processes and coordination of community engagement at universities."
She says they soon realised there was also a need to develop and share good practices, not only for managers but also for those who implement community projects. This led to the inclusion of more workgroups in SAHECEFF.
"We believe that community engagement is one of the vehicles through which transformation can be realised in South Africa. Universities develop the new leaders for our country and they need exposure to community engagement if they are going to be effective leaders in the future."
For more information about SAHECEFF membership, phone Bibi at X99 4935 or visit
All things community engagement
SAHECEFF is committed to advocating, promoting, supporting, monitoring and strengthening community engagement at South African higher education institutions. The organisation aims to further community engagement at these institutions in partnership with all stakeholders that can contribute to the social and economic sustainability of South African society.
The organisation wants to foster an understanding of community engagement as integral to the core business of higher education.
Bibi says she is looking forward to the exciting challenges that lie ahead. One of the biggest challenges is funding for community engagement and SAHECEF wants to overcome this by helping with fundraising for projects. Other challenges that will keep Bibi and her team busy include hosting a 10-year celebratory conference in 2019 and publishing a book on community engagement in South Africa.
How membership works
Currently, each university has a trustee who is appointed by the vice-chancellor. The trustee and five other members of each university become members of SAHECEF. The five representatives are chosen according to the expertise needed at a specific stage, and can change from time to time.
Bibi says the organisation also wants other staff and students to be involved and therefore academic staff and student organisations are invited to join the organisation. Membership fees are paid annually and amount to R300 per person and R250 for student organisations.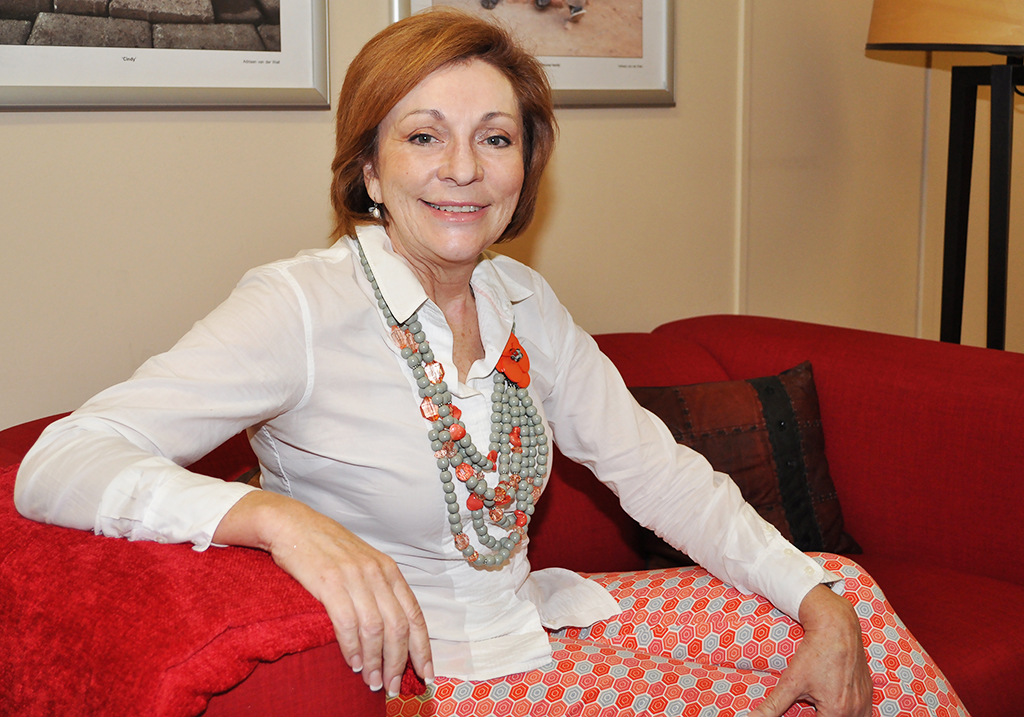 It will be Bibi Bouwman's task as chairperson for SAHECEFF to take the organisation to new and exciting heights.
"We especially want to put emphasis on scholarship of engagement. Many people are involved in community engagement but few share the processes with others and reflect on it academically when they do transdisciplinary and multidisciplinary work. They therefore do not contribute to new knowledge.
"We want to make sure that this changes and that all involved in community engagement share this very valuable knowledge with their peers and society. We are very aware that not all types of knowledge are exclusively located within the heart of universities and that, through reciprocity and participatory action research and learning techniques, we can create new knowledge together with external partners."
Bibi's team
As chairperson of SAHECEFF, Bibi will work closely with its deputy-chair, Prof Vhonani Netshandama of the University of Venda, as well as with the secretary, Ernestine Meyer-Adams of the University of Johannesburg, the treasurer, Bishop Billyboy Ramahelele of the University of the Free State, the marketing and communications officer, Jacqui Scheepers of the Cape Town University of Technology, and the coordinator of the regional chapters, Dr Antoinette Smith-Tolken of the University of Stellenbosch.
Mahikeng staff to convene chapter
Another staff member of the NWU, Dr Miranda Mgijima of the NWU's campus in Mahikeng, was elected to act as convener for the North-Cape, North West, South Gauteng and Free State chapter of SAHECEFF.
Regional conveners will collectively convene workshops to address collaboration, sharing of good practice, capacity building and skills development workshops on community engagement for the universities in the respective regions.