In the previous Eish! we asked you how you keep warm at night.
PLEASE ANSWER OUR SURVEY QUESTION BELOW AND WATCH THE NEXT EISH! FOR THE RESULTS!
Whether that cauliflower-like growth on your hand is the result of touching or kissing (eek!) a frog, or was simply caused by a virus that infected the top layer of your skin, is debatable – and entirely your secret.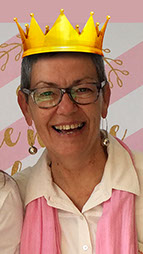 What is undeniable is that absolutely nobody wants a wart. If you have one, you can either ask a wart wizard to wave his wand to get rid of it, or you can click below to find out what advice our Top Tipster, Potchefstroom Campus journalist Kiewiet Scheppel, has for you.
If you too have a winning tip or two, send them to nelia.engelbrecht@nwu.ac.za, (If you want to, you can also tell us when and why you've used the tip that you've entered.)
TOP TIPS
Eish! competition
Q: What is your favourite social media platform?
Here are the (very romantic) results:
With a hot water bottle 10%
With an electric blanket 26%
Curling up next to a loved one 64%