About us
The Faculty of Arts has a rich history. It was established in 1876 and it survived the Anglo-Boer War
When it was established the Faculty only had hone professor Literarum. Today more than a century later the Faculty has 5 schools and 4 research entities with more than 170 permanent employees. , The schools in the Faculty consists of a School for Philosophy, Social and Government Studies, Communication Studies, Music as well as a School of Languages. This provides a diverse study mix that caters for a wide variety of career opportunities. The research entities focus on relevant and current research to promote the development on South Africa and our local community.
Short courses is also offered in the Faculty that is open for students as well as the public for self development and creative enrichment. .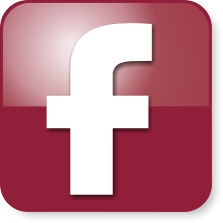 Greetings
The Faculty aims to be a respected Humanities Faculty. Our employees have skills to promote entrepreneurial and innovative thinking in a world that is constantly changing. If you decide to become a part of the Faculty of Arts you will be part of a constructive group of people who sets the pace.
Quality Assurance
Mrs Sonya Bekker, Administrative Manager is responsible for quality assurance in the Faculty
The vision of the NWU is to be a trend setting university in Africa and ensuring quality in all Faculty related activities cannot be stressed enough. Quality control is managed through internal and external evaluations and is coordinated in conjunction with the Institutional Quality office.
Evaluating once self is an important quality assurance mechanism and is the responsibility of each manager of each entity in the Faculty. External evaluations are utilised to confirm internal quality evaluations and these are done by experts outside the NWU
The quality of the academic programmes is also monitored by the Higher Education Quality Committee (HEQC) of the Council on Higher Education. Professional bodies also play an important role in ensuring quality of professional qualifications and programmes.
Staff
Dean (acting)
 
Job title
Prof Attie de Lange
 Phone
+ 27 18 299 1480
Fax
 + 27 18 299 4084

Email

attie.delange@nwu.ac.za
Office
Potchefstroom Campus, Building F4, Room G5
Support Staff
Administrative Manager
 

Job title

Mrs Sonya Bekker

Phone

+ 27 18 299 1484

Fax

+ 27 18 299 4084

Email

Sonya.Bekker@nwu.ac.za

Office

Potchefstroom Campus, Building F4, Room G6
Manager: Digital Learning and Facilities
Job title

Mr Juan Steyn

Phone

+ 27 18 299 1483

Fax

+ 27 18 299 4084

Email

Juan.Steyn@nwu.ac.za
 Office
Potchefstroom Campus, Building F4, Room G10
Administrative Assistant
Job title

Me Lucinda Muller

Phone

+ 27 18 299 1481

Fax

+ 27 18 299 4084

Email

Lucinda.Muller@nwu.ac.za

Office

Potchefstroom Campus, Building F4, Room G5 
Head Financial Official
Job title

Mrs Naomi Pretorius

Phone

+ 27 18 299 4364

Fax

+ 27 18 299 4084
Email
Naomi.Pretorius@nwu.ac.za

Office

Potchefstroom Campus, Building F4, Room G11