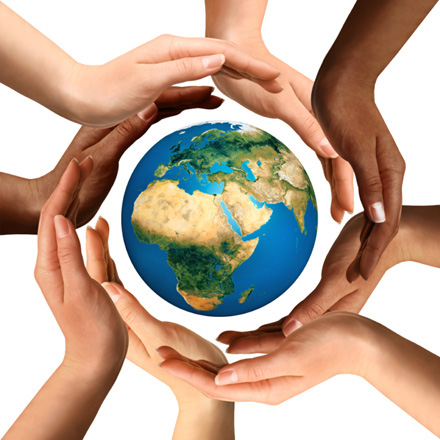 International
  Student
  Emergencies    
Xenophobia
The management and staff of the North-West University are appalled by the recent wave of xenophobic attacks on non-nationals. The NWU is renowned for attracting thousands of students from across the globe as well as a good proportion of international staff, who make a huge contribution to the development of the university and our country at large.
We wish to express our deepest sympathy to all those who are affected and strongly condemn these incidents, which go against the fundamental right to freedom of movement, and undermine our efforts in creating a nation that celebrates diversity and multiculturalism.
Ensuring the safety of our staff and students will always be paramount in our approach to our core business. We are and will always be committed to ensuring a tolerant and peaceful environment for all international staff, students and members of our communities by encouraging all to embrace the principles of equality and multiculturalism.
I want to urge all stakeholders of the NWU to continue to create an environment that fosters dialogue against discrimination, counters intolerance, and promotes a strong and humane approach to addressing issues of diversity.
South Africa's Constitution was founded on the recognition of the sanctity of life and the right of everyone, whether South African or not, to enjoy the basic human rights contained therein. South-Africa belongs to everybody and everyone has the right to live in a safe environment. Let us embrace the spirit of Ubuntu by living in harmony with all people of all nationalities. As a university, we open ourselves to others, to learn from others as we learn from ourselves.
Should any member of staff or any student at any time feel unsafe or need any assistance, they are once again reminded of the existing structures available to render assistance.
Students, please report any incidents of xenophobia to Prof Nicholas Allen (018 285 2008) and /or make use of the following individuals who can advise you in case of any emergency on the three campuses.
Mafikeng Campus
Mr Dingaan Ramatshego (Head: International Office) 018 389 2025
Dr Karabo Mabe (Dean of Students) 018  389 2282
Potchefstroom Campus
Ms Annette Stoffberg (Secretary: Dean of Students) 018 299 2831
Prof Rikus Fick (Dean of Students) 018 299 2830
Dr Shernice Soobramoney (Director: International Office) 018 285 2445
Vaal Triangle Campus
Ms Setshego Mholo (Secretary: Dean of Students) 016 910 3241
Ms Prem Coopoo (Dean of Students) 016 910 3244
Mr Tumi Lesole (Head: International Office) 016 910 3093
Ms Jenny Van Der Walt (Academic Administration) 016 910 3340