United States of America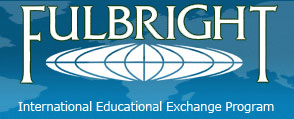 Fulbright Visiting Scholar/Researcher Programme
Background
This programme provides short-term grants of three to nine months for South African scholars and academics to lecture and/or conduct independent post-doctoral research at a U.S.A. academic or research institution. Applications close in November of each year.
Eligibility Requirements
doctoral degree or equivalent professional training or experience.
Proficiency in English appropriate to proposed lecturing or research projects.
A detailed statement of proposed activity for research or lecturing at a U.S. institution.
Application Information
Length of grant: three - nine months for scholarly research or lecturing.
Start of grant: 13-15 months after application deadline for the academic year.
Average number of grants per year: eight to ten.
Competition base: South African.
Contact Details

Email:
Fulbright_Program_SAfrica@state.gov
Link
http://southafrica.usembassy.gov/postdoctoral.html
EducationUSA Services
Fulbright Programmes
Fulbright Foreign Student Programme
Fulbright Visiting Scholar/Researcher Programme
H. Humphrey Fellowship Programme
Study of the U.S. Institutes (SUSIs) for Scholars