United States of America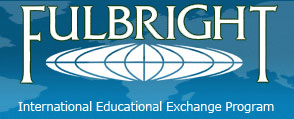 Fulbright Programmes
Background
The Fulbright Programme is the flagship international educational exchange programme sponsored by the U.S. government and is designed to increase mutual understanding between the people of the United States and the people of other countries.
The Fulbright Programme operates in more than 155 countries worldwide and has provided approximately 310,000 participants with the opportunity to study, teach, or conduct research in each other's countries and exchange ideas.
Approximately 8,000 competitive, merit-based grants are awarded annually in most academic disciplines and fields of study.
Contact Details
Link
http://eca.state.gov/fulbright
EducationUSA Services
Fulbright Programmes
Fulbright Foreign Student Programme
Fulbright Visiting Scholar/Researcher Programme
H. Humphrey Fellowship Programme
Study of the U.S. Institutes (SUSIs) for Scholars