United States of America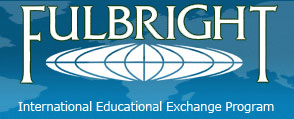 Fulbright Foreign Student Programme
The Fulbright Foreign Student Programme welcomes applications from South African students who want to pursue a master's or doctoral degree. Applications from students registered for doctoral degrees in South Africa who wish to pursue one year of graduate study in the United States of America for non-degree purposes are also accepted.
NB: MBA and medical studies are not supported by this programme.
Fields of study
Fulbright grants are available for a variety of disciplines and fields, including the performing and visual arts, the natural sciences, mathematics, engineering and technology. Fulbright encourages applications from all fields, including interdisciplinary ones.
NB: The Fulbright Programme will not fund applicants seeking to enrol in a medical degree programme nor does it offer grants to those who wish to conduct clinical medical research or training involving patient care and/or contact but it supports the fields of public health and global health.
See the country-specific websites (http://www.scholars4dev.com/2876/usa-fulbright-scholarships-for-international-students/#ixzz2SEP02uLO) for updated information on approved field of studies.
Eligibility Requirements
Public applications are accepted.  To participate in the Fulbright Foreign Student Programme, the applicant must have completed a degree equivalent to a four-year or Honour's degree (e.g. B.Tech, B.F.A.; B.Pharm; B.Sc Hons; B.A. Hons, etc).
NB: The Fulbright Programme's application process is lengthy and rigorous, and prospective applicants are encouraged to consider carefully their intentions, goals, future plans and prospective projects before applying for a Fulbright grant. The competition for Fulbright Programme grants is merit-based. Candidates are selected based on a variety of factors that may include (but are not limited to):
academic qualifications,
project feasibility,
personal leadership ability,
available grant funds.
Value of the Award
The Fulbright programme provides funding for the duration of the study. The grant also funds tuition, textbooks, airfare, a living stipend, and health insurance.  See the official website for the exact scholarship inclusions.
Application Information
Application details and grant terms for the Fulbright Programme vary by country of citizenship and programme. Potential applicants should consult individual country pages on the Fulbright website for programme availability and contact information or see a list of current programmes.
Fulbright operates on a yearly application cycle, which generally (but not in all cases) opens approximately 15 months before the anticipated start of the grant with a deadline approximately 11 or 12 months before the grant's start date.
Online Applications
: https://apply.embark.com/student/fulbright/international/20/
Application Deadline
Applications normally close in April every year.
Contact Details
For further information contact the U.S.A. Mission's Public Affairs Section.  http://www.scholars4dev.com/2876/usa-fulbright-scholarships-for-international-students/#ixzz2SEPdDegR
Link
Fulbright_Programme_SAfrica@state.gov
EducationUSA Services
Fulbright Programmes
Fulbright Foreign Student Programme
Fulbright Visiting Scholar/Researcher Programme
H. Humphrey Fellowship Programme
Study of the U.S. Institutes (SUSIs) for Scholars