Event Title:
Drug Safety Africa Conference 2018
Date:
Tuesday, 20 November 2018
to
Thursday, 22 November 2018
Venue:
NWU Potchefstroom Campus, Building G16 & G20
Description: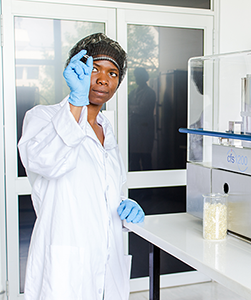 The DST/NWU Preclinical Drug Development Platform, supported by the North-West University, the Department of Science and Technology and the National Research Foundation invites you to the first Drug Safety Africa 2018 Conference. The focus of lectures and discussions will be on four main topics: safety pharmacology, toxicology, clinical drug safety and precision medicine. Talks will include contributions from scientists, manufacturers, distributors and regulators involved in drug safety studies, who will discuss mutual new advances as well as challenges.
Any individual in the academic or business environment with an interest in the development of medicines will benefit from this conference, specifically:
Medicine and drug compound developers | clinical and preclinical trial project managers | regulatory agencies | biomedical & pharmaceutical researchers | geneticists and molecular biologists | pharmaceutical companies 
Costs:
Full conference | R4 650
Per day | R1 550
Discount available for NWU staff and students enrolled at any institution.
More details available here