Event Title:
1st NWU Biennial Research and Innovation Conference
Date:
Tuesday, 27 November 2018
to
Thursday, 29 November 2018
Venue:
Potchefstroom: Please note registrations are now closed!
Description:
Positioning the NWU for Research & Innovation Excellence, Visibility and Impact: A conference for researchers by researchers, maximizing on successes, strengths and opportunities.
Follow the event live:
Day 2 (28 November)
Day 3 (29 November)
Opening address
The opening address will be delivered by His Majesty Kgosi Leruo Molotlegi, NWU Chancellor and King of the Royal Bafokeng Nation.
Speakers
Mr Imraan Patel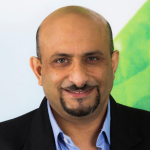 Mr Imraan Patel is a public policy and strategy manager with a focus on innovation, inclusive development, sustainability, social and economic development, and public management and governance. He is the deputy director-general of the Department of Science and Technology. His responsibilities include strategically driving a portfolio of investments and policies that advance the social and economic development priorities of government. Imraan is a board member of the Water Research Commission and Trade and Industrial Policy Strategies. 
Mr Mahlubi Mabizela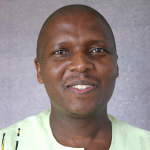 Mr Mahlubi Mabizela is the chief director for university education policy and development in the Department of Higher Education and Training. He is responsible for the measurement or research outputs from universities, research development and the regulation, governance and transformation of the higher education sector, among others. Earlier in his career, he was a researcher at the University of the Western Cape and the Human Sciences Research Council. Mahlubi holds a Master's of Education (MEd) degree from the University of the Western Cape.
Ms Ruth Roberts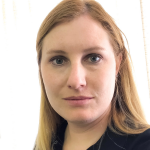 Ms Ruth Roberts is the director for international scholarships at the Department of Higher Education and Training. Her team continuously works on opening up new possibilities for international scholarships for academically excellent South Africans. They also directly supports over 300 South Africans at international institutions on various partner-government scholarships. Ruth has been at the department for over ten years. Before starting to focus fulltime on managing scholarships programmes two years ago, she worked in international relations. 
Prof Ahmed Bawa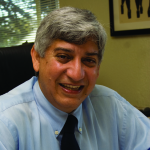 Prof Ahmed Bawa, a theoretical physicist, leads Universities South Africa. He is a fellow of the Royal Society of South Africa as well as the Academy of Science of South Africa. He was one of the inaugural vice-presidents of the academy and is a current council member of this organisation.  Prof Ahmed served on a number of policy development teams in the areas of science and technology and higher education in the post-1994 period. He holds a PhD in theoretical Physics from the University of Durham.
Prof Jonathan Jansen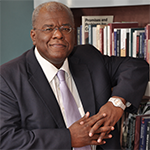 Prof Jonathan Jansen is distinguished professor of education at the University of Stellenbosch. He holds a PhD from Stanford University. Prof Jonathan was recently a fellow at the Center for Advanced Study in the Behavioral Sciences at Stanford. He is also president of the Academy of Science of South Africa.  He is the author of the award-winning book, Knowledge in the Blood, and his forthcoming books include Inequality in South African schools (with Nic Spaull) and The Politics of Decolonization.
Dr Phethiwe Matutu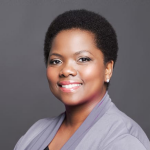 Dr Phethiwe Matutu is the group executive for strategy planning and partnerships of the National Research Foundation. Her career includes 16 years in academia at various institutions including Rhodes University, Stellenbosch University and University of Cape Town (UCT). Dr Phethiwe previously worked as chief director for human capital and science promotion at the Department for Science and Technology. Her duties included overseeing human capital development related entities and the drafting of legislation. She holds a PhD in mathematics from UCT. 
Prof Stephanie Burton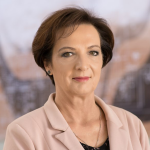 Prof Stephanie Burton is vice-principal for research and postgraduate education at the University of Pretoria. Her research interests are in applied biochemistry and biotechnology and she holds an NRF B rating. Prof Stephanie is a fellow of the Royal Society of South Africa and a member of the council of the Academy of Science of South Africa. She has published widely and supervised many postgraduate students. Prof Stephanie holds an MSc degree in organic chemistry and a PhD in biochemistry from Rhodes University.  
Ms Dorothy Ngila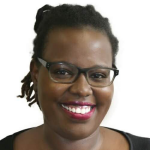 Ms Dorothy Ngila a project specialist at the National Research Foundation's (NRF's) Strategy, Planning and Business Unit.  She coordinates the NRF's contribution to the Science Granting Councils Initiative in sub-Saharan Africa. Dorothy serves as chair of the Organisation for Women in Science for the Developing World's South African National Chapter. She is also co-chair of the Global Research Council Gender Working Group. She holds a master's degree in geography and environmental management and a BA degree in public administration and environmental sciences. 
Prof Olubukola O Babalola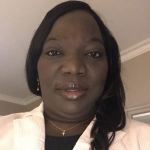 Prof Olubukola O Babalola is the vice-president of the Organisation for Women in Science for the Developing World (OWSD). Her research focuses on molecular plant-microbe interactions. Prof Olubukola is part of international collaborations and is the proud recipient of many awards. Her wealth of international experience spans Africa, the Americas, Asia, Europe, and Oceania. She holds a PhD in microbiology with the Visiting Research Fellowship of the International Institute of Tropical Agriculture and the Postgraduate Training Fellowships of OWSD.
Mr Dale Towert
Mr Dale Towert is the senior manager and head of Research Intelligence in the Research and Innovation Division at the University of Johannesburg (UJ). Dale's career spans over 20 years in higher education, divided between information technology and research management. He is responsible for UJ's research information systems and sourcing, analysing and compiling bibliometric and other research intelligence for evidence-based strategic decision support. He holds a BTech degree in information systems and a postgraduate diploma in IT Law, among others.
Prof Andries van Aarde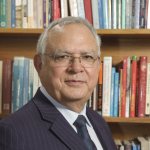 Prof Andries van Aarde is currently a senior research fellow in the dean's office at the University of Pretoria (UP). He worked as professor in the Faculty of Theology and Religion for 25 years. He was honorary professor from 2009 to 2015. Prof Andries is a member of ASSAf's committee of scholarly publications in South Africa and on the DHET's specialist panel for the evaluation of books and conference proceedings. He holds three doctoral degrees — DD, PhD and D Litt.
Dr Nana Boaduo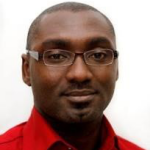 Dr Nana Boaduo is the director of the South African Research Chairs Initiative (SARChI), the funding instrument within the Research Chairs and Centres of Excellence (RCCE) and the National Research Foundation (NRF). He joined the NRF in 2014 as a professional officer in the Research Chairs and Centres of Excellence Directorate. He boasts the following degrees: BSc, Hons. BSc (cum laude), master's degree (with distinction) and a PhD. Dr Nana is a member of the Institute of Directors of Southern Africa.
Dr Mbulelo Ncango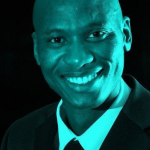 Dr Mbulelo Ncango is a director at the NRF leading the next generation research funding instruments within Human and Infrastructure Capacity Development. These include honours, master's and doctoral scholarships. He majored in microbiology. He was worked as a plant pathologist and as head of department in disease management at the Agricultural Research Council's Institute for Tropical and Subtropical Crops. Dr Mbulelo also authored and co-authored articles in international scientific journals as well as co-authored an online video lecture and a chapter in a book. 
Prof Chen Jiaji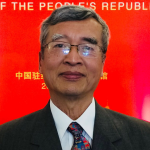 Prof Chen Jiaji is the deputy general manager of Gold Yard International Exchange Service. This organisation facilitates exchange programmes between China and South Africa. Prof Chen works with various South African universities and research institutions. He was an English teacher in the Guangzhou Institute of Foreign Languages. Prof Chen was later promoted to the position of deputy dean of the institute's English Department. He studied for his master's degree in English language teaching at the University of Warwick. 
Mrs Anthipi Pouris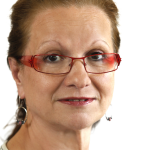 Mrs Anthipi Pouris is the GMSA (Grants Management and Systems Administration) Director within the NRF. She has been with the NRF (and its predecessor: FRD) for 30 years involved in information resourcing, policy, granting and currently systems administration and support within the organisation. Her background is Business Administration and Information Systems and her research specialisation is Scientometrics. 
Programme
Download the programme. 
Register
Registrations are now closed.
Contact details:
Doret Kruger
+27 (0) 18 299 4933